Broadway Cares/Equity Fights AIDS
What we do together, makes a difference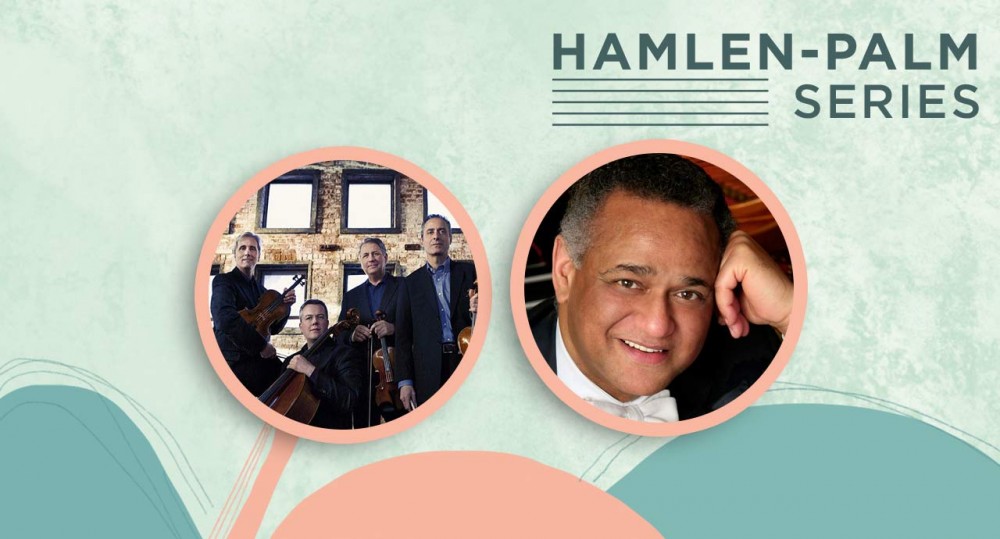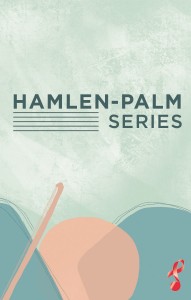 Denyce Graves on Thursday, January 31
Emerson String Quartet on Tuesday, April 9
André Watts on Thursday, May 9
New York City
The newly named Hamlen-Palm Series will welcome three legendary performances in 2019 in one intimate space: mezzo-soprano Denyce Graves, the Emerson String Quartet and pianist André Watts.
The exclusive house concerts start at 7:30 pm; cocktails begin at 6:30 pm. The performances will take place in the stunning TriBeCa loft home of longtime Classical Action supporters Kevin Roon and Simon Yates.
With the artists only a few feet away from every seat, it's the closest thing to a private concert one can experience.
The series is curated by David Lai, co-president and founder of Park Avenue Artists.
Series Supporter tickets, which include prime seats to all three house concerts, are on sale now. Tickets to individual performances are not available.


Graves, recognized as one of today's most exciting vocal stars, will perform Thursday, January 31. She has become most beloved to operatic audiences for her portrayals of the title roles in Carmen and Samson et Dalila. These signature roles have taken her to the Metropolitan Opera, Vienna Staatsoper, Royal Opera House, Covent Garden, San Francisco Opera, Opéra National de Paris, Lyric Opera of Chicago, Bayerische Staatsoper, Opernhaus Zürich, Teatro Real in Madrid and many more.
The Emerson String Quartet has amassed an unparalleled list of achievements over four decades: more than 30 acclaimed recordings, nine Grammy Awards (including two for Best Classical Album), three Gramophone Awards, the Avery Fisher Prize and Musical America's "Ensemble of the Year." Formed in 1976 and based in New York City, the Emerson Quartet, which took its name from the American poet and philosopher Ralph Waldo Emerson, is quartet-in-residence at Stony Brook University. In January 2015, the quartet received the Richard J. Bogomolny National Service Award, Chamber Music America's highest honor, in recognition of its significant and lasting contribution to the chamber music field.
One of America's most celebrated artists, Watts' recent and upcoming appearances include the Philadelphia Orchestra, the New York and Los Angeles Philharmonics, Minnesota Orchestra and Dallas, Cincinnati and Houston Symphonies, among others. Watts' 1976 Live from Lincoln Center recital was the first full-length recital broadcast in the history of television. His performance at the 38th Casals Festival was nominated for an Emmy Award. A recipient of the 1988 Avery Fisher Prize, Watts received a National Medal of Arts from former president Barack Obama and was inducted into the Hollywood Bowl of Fame in 2006.
The series was renamed from the Michael Palm Series to the Hamlen-Palm Series in honor of Charles Hamlen. Hamlen was the founding director of Classical Action, a visionary in the world of classical music management as the co-founder of what would become IMG Artists, and artistic adviser to the Orchestra of St. Luke's. Hamlen passed away from leukemia on August 1, 2018. Shortly before his death, Hamlen learned that Classical Action's Michael Palm Series would be renamed the Hamlen-Palm Series in his honor.
"Of all my professional accomplishments, to be remembered in this way means the most to me," Hamlen said at the time. "It brings all my worlds, all the people I love, together. Michael Palm was a visionary and an extraordinarily generous man whose dedication to the work of Classical Action continues to resonate with each and every house concert we present. To share his name on this series is a deeply personal honor."
Palm, the original namesake for the Hamlen-Palm Series, was a financial expert and philanthropist who dedicated his life to the arts, gay rights and the fight against HIV/AIDS. He first met Hamlen backstage at Carnegie Hall following a recital by pianist Earl Wild, where Palm learned about Classical Action. Palm was inspired by the classical musicians coming together to make a difference and launched a series of benefit house concerts that ultimately bore his name. Palm died in 1998.
✛ Benefit Committee
Back to Top