Broadway Cares/Equity Fights AIDS
What we do together, makes a difference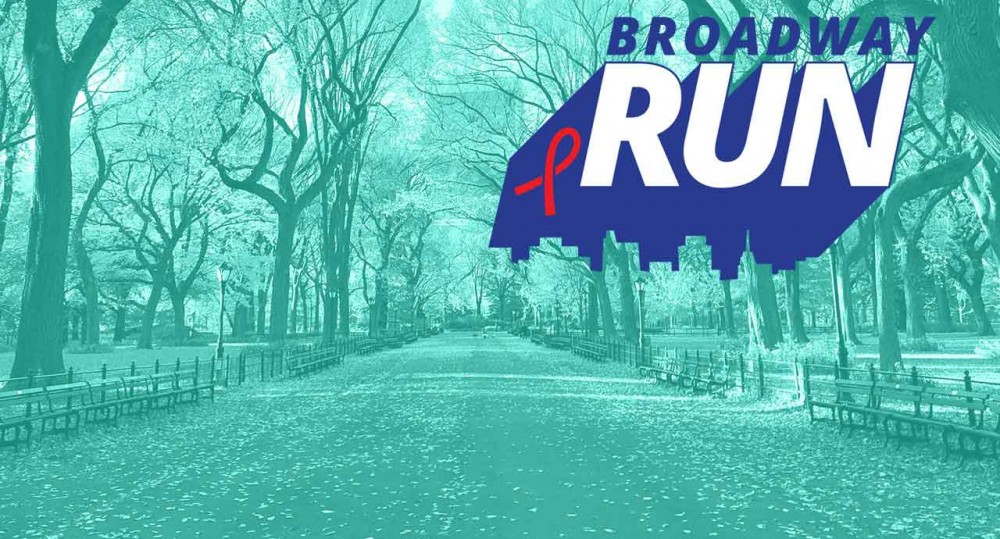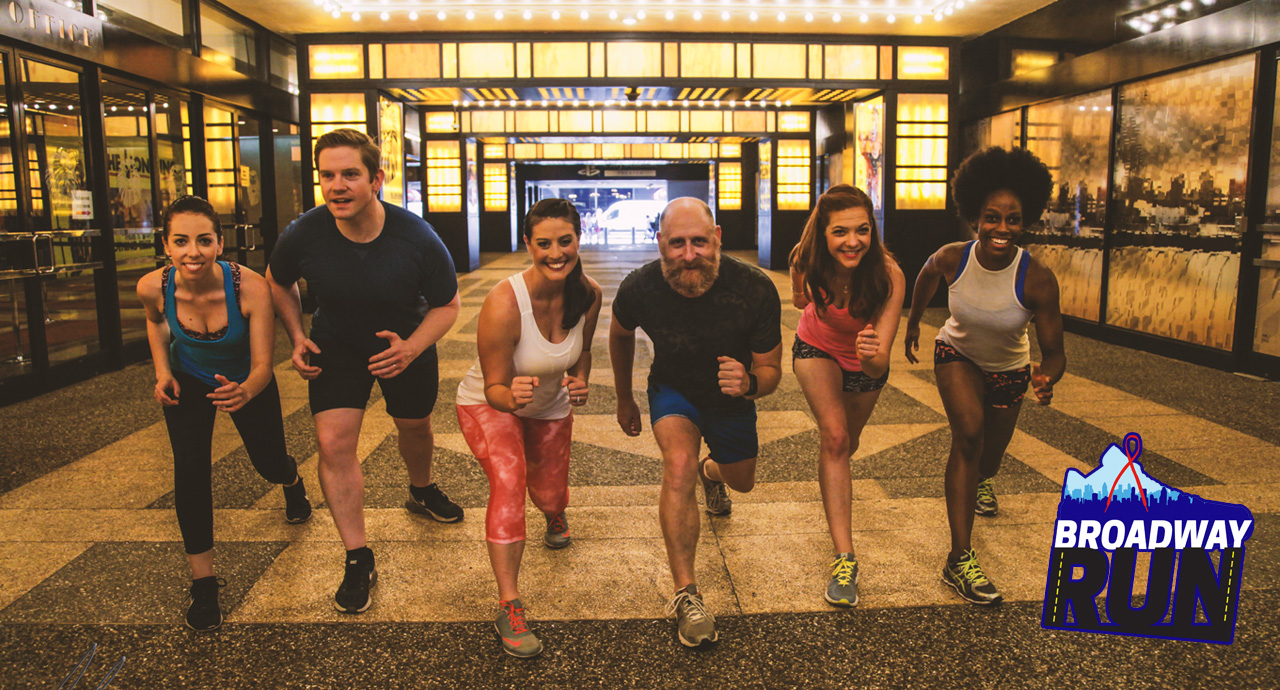 Saturday, November 3, 8:30 am
Midtown Manhattan, NY
Gather your friends, colleagues and family members for this year's Broadway Run (or walk). We're bringing together runners, walkers and theatre enthusiasts to be a part of the New York Road Runners' Dash to the Finish Line 5K. You can join us as an individual runner or you can form a team to fundraise as a group.
Experience the TCS New York City Marathon without having to run 26.2 miles. The Dash to the Finish Line is a 3.1-mile walk or run through the streets of Manhattan that ends at the famed marathon finish line in Central Park. The run is set for Saturday, November 3.
Everyone joining the Broadway Run will work together to raise money to help those in need across the country. Plus, in the weeks leading up to the event we will have training sessions, group runs, team happy hours and special events for all fundraisers.
All donations are 100 percent tax deductible and the minimum fundraising goal for each individual team member is $250. Individuals who reach their goal will receive a special edition Broadway Run T-shirt. Prizes will be awarded to the top individual fundraiser and top team.
To join Broadway Run register as an individual runner on the NYRR official site. When it asks for your team affiliation please select unattached. Then, forward your registration confirmation email to runwithus@broadwaycares.org. We will contact you directly to help you setup your individual fundraising page.


Join us in making a difference for tens of thousands of people in all 50 states, Puerto Rico and Washington, DC. Your support helps those in need receive lifesaving medications, health care, nutritious meals, counseling and emergency financial assistance. What we do together truly makes a difference.
Please contact runwithus@broadwaycares.org with any questions.
Upcoming Broadway Run events
Monday, September 17 – Broadway Run Kickoff Happy Hour Event from 6 pm-8 pm
Broadway performances, drinks and snacks.
165 West 46th Street, 4th floor
Tuesday, September 25 – Broadway Run takeover of lululemon Surf, Yoga, Beer Run Club at 7 pm
A run and workout in the park, followed by drinks at a local bar. For all fitness levels.
Lululemon Lincoln Square, 1928 Broadway
Sunday, October 14 – Broadway Run team Brrrn class fundraiser at 6:30 pm
The team will take the signature slideboard class at Brrrn, and give heat the cold shoulder.
Brrrn, 107 West 20th Street
Monday, October 22 – Broadway Run shop night at lululemon Lincoln Square
Buy your race outfit, enjoy snacks and drinks, and sign up for the sweat collective for 25% off all purchases.
lululemon Lincoln Square, 1928 Broadway


Course Map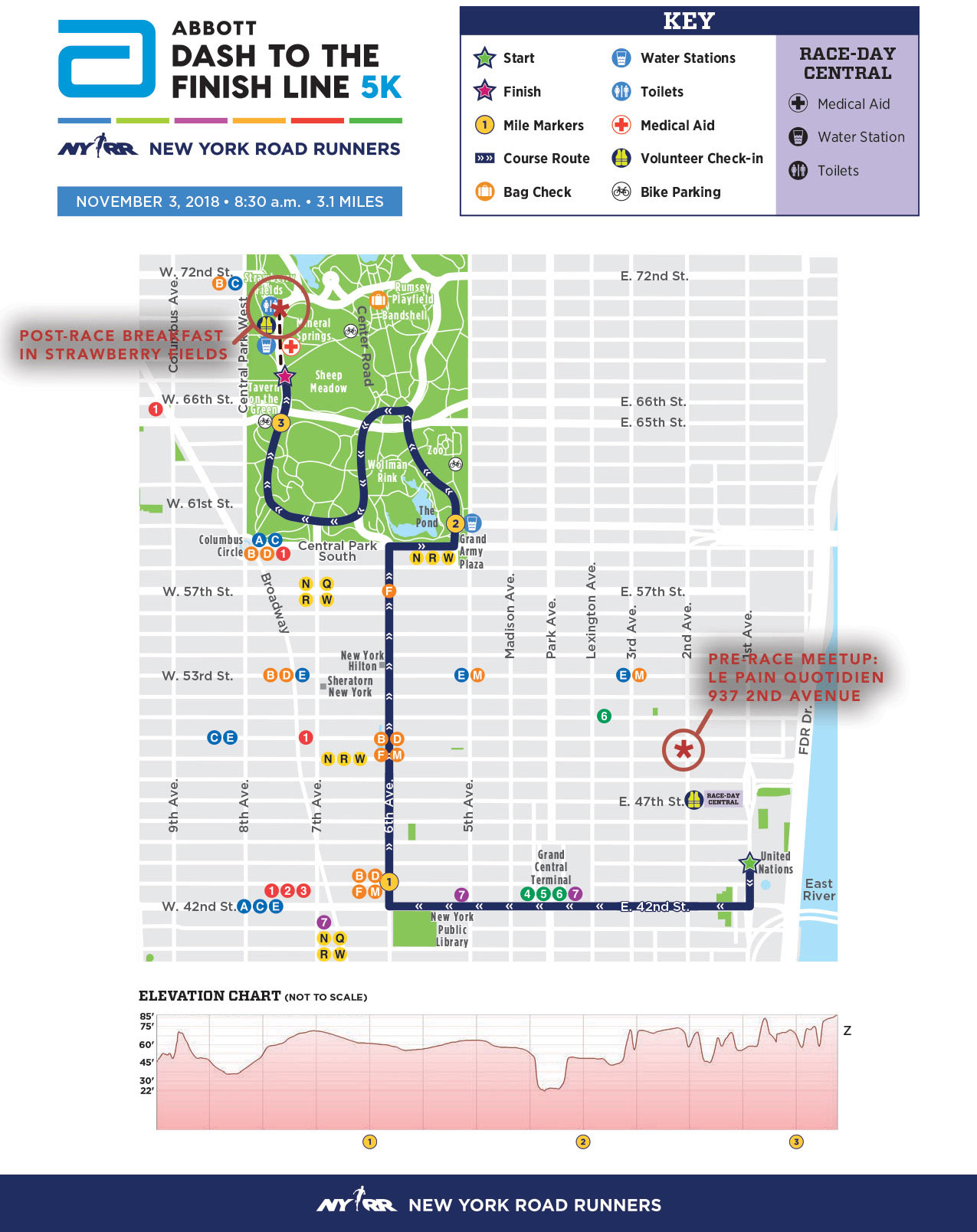 Back to Top