Food Programs Nationwide Receive $1.9 Million in Grants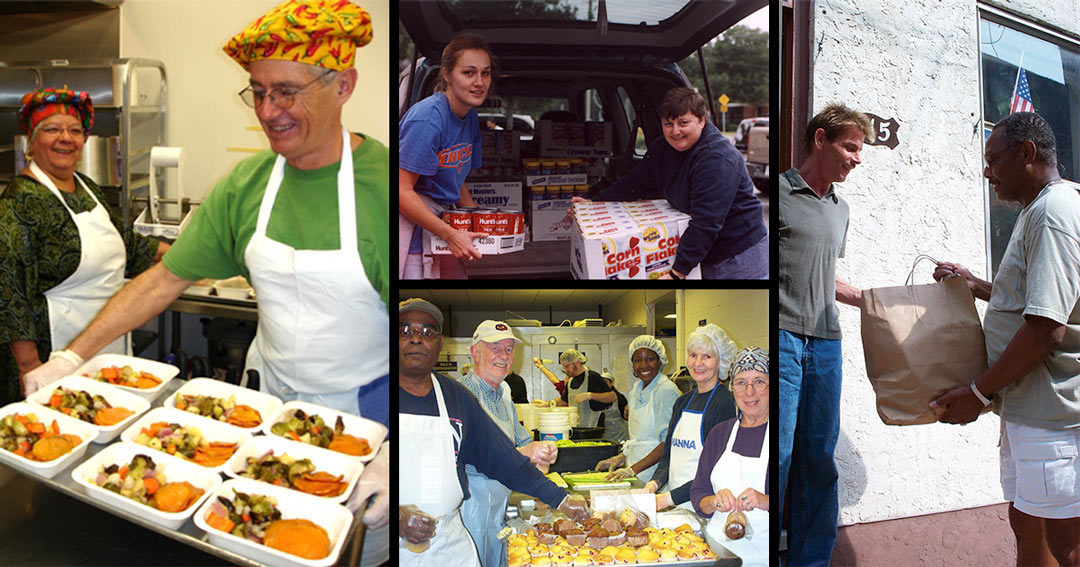 Thanks to the generous supporters of Broadway Cares/Equity Fights AIDS, 117 food banks and meal delivery programs across the country will receive more than $1.9 million in essential financial assistance.
Our food services grants committee met in February 2017 and awarded annual grants that ensure healthy meals will continue being served and delivered from coast to coast; from Boston, New York City and Atlanta to Seattle, Los Angeles and San Diego, from Chicago, Minneapolis and Omaha to Houston, New Orleans and Miami.
It means food pantries in Pittsburgh and Portland and Phoenix will keep filling bags of groceries. And hundreds of other organizations in cities and towns large and small will continue providing life-sustaining food for the most vulnerable among us.
Effective HIV medication is an important component of prevention and the spread of the virus. A decent meal can be the first line of defense, the road back to health and recovery. Without proper nutrition, medication for HIV and any illness is less effective.
These food service grants from Broadway Cares will reach hundreds of thousands of men, women and children facing serious challenges living with HIV/AIDS and other serious illnesses, while struggling with diminished community resources, personal crises and economic uncertainty.
This is proof that what we do together makes a difference.
The 2017 grants of $1,913,000 represent an increase of $63,000 over 2016 food service grants. Additional grants for nationally recognized organizations, quality of life programs, direct services and more will be awarded later in 2017.
Back to Top