Broadway Cares/Equity Fights AIDS
What we do together, makes a difference

Colleen Dewhurst Legacy Society
Planned gifts are a meaningful and deeply personal way of saying Broadway Cares/Equity Fights AIDS will forever be remembered and supported as an important part of your life and legacy. Your gift is an essential part of our strength and promise.
Your generosity will ensure that those living with HIV/AIDS and other life-threatening illnesses continue to have the care and resources they need and deserve well into the future.
The Colleen Dewhurst Legacy Society is the planned giving program of Broadway Cares/Equity Fights AIDS, recognizing those who have included Broadway Cares in their estate plan or will.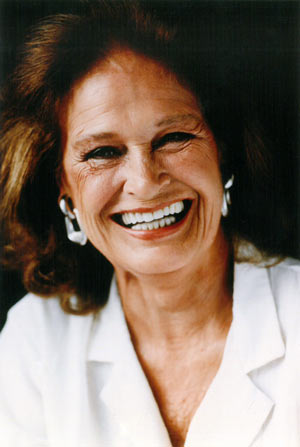 The society is named for the late Colleen Dewhurst, the Tony Award-winning actress and past president of Actors' Equity Association. Dewhurst pioneered the formation of the Equity Fights AIDS Committee, which merged with Broadway Cares in 1992 to become Broadway Cares/Equity Fights AIDS.
Dewhurst's legacy will forever reflect her love for the theater community and boundless compassion for the disadvantaged and underprivileged, as well as her incredible vision for AIDS fundraising within the Broadway community.
Joining the Colleen Dewhurst Legacy Society allows you to create your own legacy of benevolence for the most vulnerable among us.
"There have been many extraordinary legacies left by the creators of Broadway plays and musicals, but this is one I'm most passionate about leaving; a legacy of compassion and caring for those who need a helping hand."
– Jerry Mitchell
"It is important that in my will I leave a portion of my estate to Broadway Cares/Equity Fights AIDS so that, even after my death, Broadway Cares can continue to fund the programs that are so vital to our community. It took me a lifetime to accumulate whatever wealth I have and its distribution is not something I want to leave to a relative who may not be aware of my commitment to Broadway Cares."
– Bob Kunikoff
Legal Name: Broadway Cares/Equity Fights AIDS Inc. Legal Address: 165 W. 46th Street, Suite 1300, New York, NY 10036 Tax Identification Number: 13-3458820
Please contact Nick Mayo at mayo@broadwaycares.org or call 212.840.0770, ext. 262, for further information on how to leave a legacy gift and become a member of the Colleen Dewhurst Legacy Society.

✛ Types of Gifts
✛ Sample Bequest Language
✛ Members of the Colleen Dewhurst Legacy Society
Back to Top