Broadway Cares/Equity Fights AIDS
What we do together, makes a difference

October 1, 2020 – September 30, 2021

✛ Where Does All The Money Go?
✛ Financial Statements Fiscal Year 2021 (PDF)
✛ IRS Form 990 Fiscal Year 2021 (PDF)
✛ Entertainment Community Fund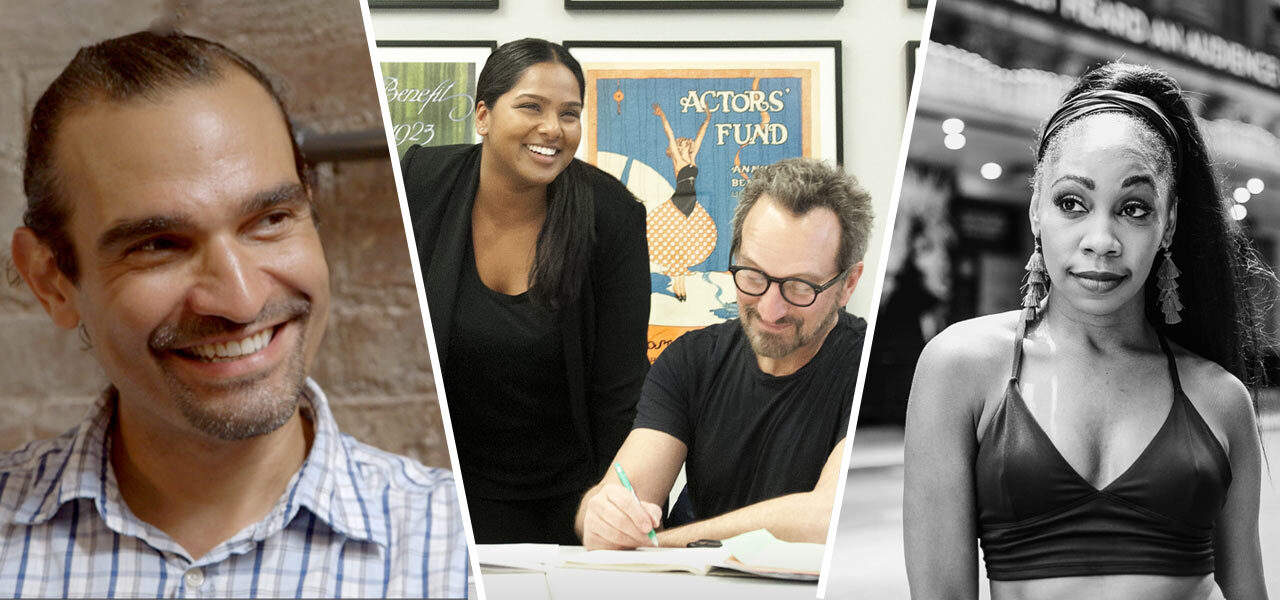 Actor Lauren Zakrin opened her heart on social media in the fall of 2021, laying bare the vulnerability and realities of the moment for many in the theater community.
"People are returning to their precious, deeply missed jobs," Zakrin wrote in a post on Instagram. "This joyous return is so deserved. I am cheering you on, celebrating you through it all. Simultaneously, I have been bulldozed by a tidal wave of grief that I am not one of those people right now."
For countless more, the stress and mental weight of the pandemic, the isolation and separation from loved ones, and 20 months or more without work created a mental health crisis. One that the Entertainment Community Fund was well-positioned to help address with its team of social workers and network of support services.
In keeping with its commitment to ensure those services remained available for all, Broadway Cares/Equity Fights AIDS awarded the Entertainment Community Fund (formerly The Actors Fund) $7,777,500 in fiscal year 2021 to help everyone in entertainment and the performing arts.
"The last year has exposed how vulnerable people in our community are," Fund CEO Joe Benincasa said. "Thousands of hardworking performing arts and entertainment professionals – performers and those behind the scenes – have been helped through the pandemic because of Broadway Cares' record-breaking support of our programs. It is nothing short of miraculous."
Broadway Cares/Equity Fights AIDS remained the single largest financial supporter of the Entertainment Community Fund's vital safety net of social services. That support included funding for the HIV/AIDS Initiative, the Phyllis Newman Women's Health Initiative, The Friedman Health Center for the Performing Arts, Addiction and Recovery Services, and The Dancers' Resource.
As theaters began to reopen and audiences slowly returned, there were glimpses of post-pandemic life on the horizon. Yet the impact COVID-19 had on the theater industry will be felt for years to come.
"We couldn't have gotten through the first 20 months of this pandemic without the overwhelming support of those inside and around the theater industry," said Tom Viola, executive director of Broadway Cares/Equity Fights AIDS. "Theater fans and industry professionals alike rallied around this community like we could never have expected, helping to provide the resources to keep folks in this greatly impacted industry afloat."
An Entertainment Community Fund survey of entertainment professionals early in 2021 found a stunning 79% of those asked had increased feelings of anxiety or depression, symptoms of stress and a decreased ability to cope with economic uncertainty.
To address personal crises like these, the Entertainment Community Fund expanded its virtual platform to address emerging issues and concerns of the community, including an expanded emphasis on mental health.
With workshops focusing on how to return to a "new normal," the Entertainment Community Fund offered individual counseling to aid in dealing with both immediate and chronic stress and mindfulness-based cognitive therapy. These clinical and fact-based support groups, as well as individual therapy sessions, were available to re-center folks affected by isolation and living in uncertainty.
Of course, the impact of COVID-19 reached far beyond the mental health crises. Since the beginning of the pandemic and the ensuing industry shutdown, tens of thousands in the community faced daily challenges of getting groceries, keeping a roof over their heads and maintaining their health.
Just days after theaters went dark in March 2020, Broadway Cares/Equity Fights AIDS launched the COVID-19 Emergency Assistance Fund. Administered by the Entertainment Community Fund, the fund provided hope and assistance to those onstage, backstage and behind the scenes who faced insurmountable hurdles, like paying their rent or retaining their health insurance.
Yesenia Ayala was living her dream, playing Anita in West Side Story on Broadway. After dancing in the ensemble of the national tour, a European tour and in Steven Spielberg's feature film, she had finally taken center stage in this dream role at the Broadway Theatre.
In March 2020, Ayala went from Broadway star to unemployed performer in the blink of an eye, one of tens of thousands of theater workers whose livelihoods were taken from them when theaters shut down. And in the months after, many of those working at the industry's highest level before the COVID-19 pandemic lost their health insurance.
"Qualifying for insurance is based on work weeks, but there has been no work," Ayala said. "And COBRA payments for me are around $900 a month." With West Side Story not among the shows returning to Broadway, Ayala's ability to qualify for health insurance eligibility was in jeopardy.
To meet this kind of need, Broadway Cares funded the creation of Every Artist Insured, an effort that's part of the Entertainment Community Fund's Artists Health Insurance Resource Center, also called AHIRC. AHIRC provides counseling and health insurance enrollment assistance, helping to identify coverage options for affected members of the performing arts community.
A $1 million lead gift from Broadway Cares for Every Artist Insured meant AHIRC could double its staff to expand its free and confidential health insurance counseling and enrollment support services.
Throughout the year, Broadway Cares' support of the Entertainment Community Fund also funded services to marginalized members of the community. Support groups were put in place for Black and non-Black people of color to find peer support and guided restorative dialogue about experiences of racial injustice, discrimination and bias in the workplace. Groups unique to Black women, Asian and Pacific Islanders and folks whose gender identity exists outside of the binary also were put in place.
"The community of donors that surrounds us is truly incredible," Viola said. "They allowed us to support the Entertainment Community Fund to address every kind of need facing arts workers that this pandemic left in its wake."
It's a message that Zakrin embodies. "I am opening my heart to let you know you're not alone," she shared. "You can celebrate the return of "Broadway" & support your friends & loved ones whose feet are dancing on a stage again & still hold space for mourning, for grief, for fear. You are still an artist. You are worthy. You are valued. You are not alone."
Support for the Entertainment Community Fund
| | |
| --- | --- |
| COVID-19 Emergency Assistance Fund | $3,000,000 |
| Every Artist Insured | $500,000 |
| HIV/AIDS Initiative | $1,000,000 |
| The Friedman Health Center for the Performing Arts | $1,000,000 |
| Phyllis Newman Women's Health Initiative | $750,000 |
| Artists Health Insurance Resource Center (AHIRC) | $500,000 |
| Addiction and Recovery Services | $400,000 |
| The Career Center | $250,000 |
| The Dancers' Resource | $125,000 |
| The Stage Managers' Project | $50,000 |
| Looking Ahead – The Paul Libin Center | $50,000 |
| Annual gala, memorial donations and other benefit support | $52,500 |
| | Total: $7,777,500 |
Since 1987, Broadway Cares/Equity Fights AIDS has provided more than $120 million in support to the Entertainment Community Fund.
For more information about the Entertainment Community Fund, visit entertainmentcommunity.org.
✛ National Grants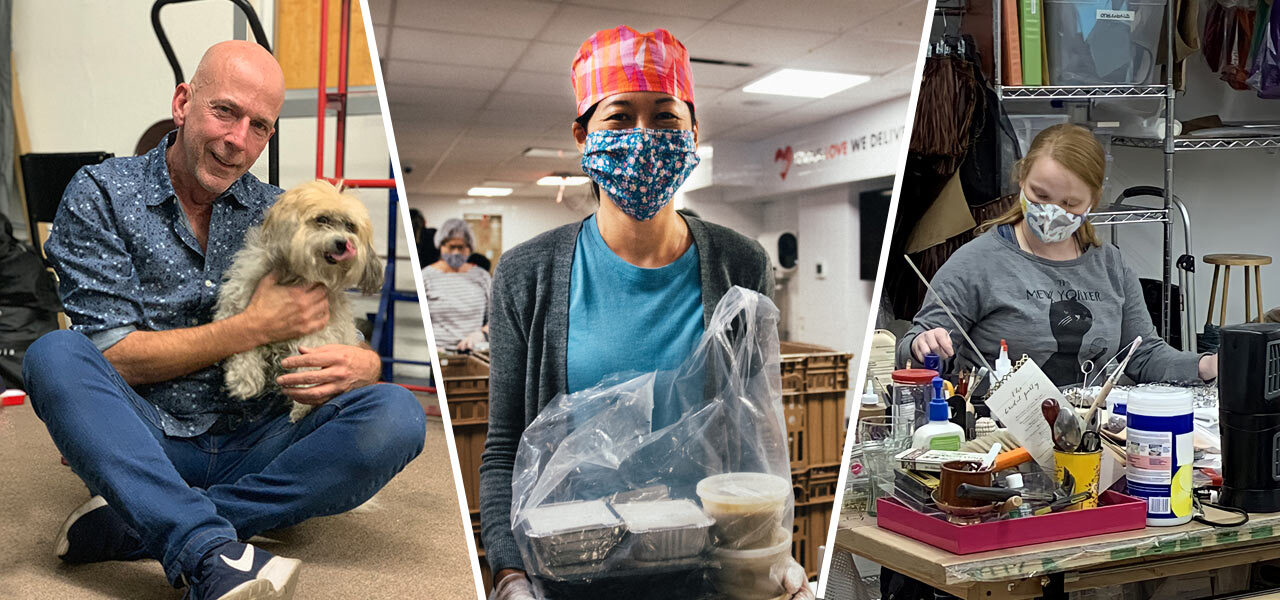 While theaters on Broadway and across the country were darkened because of the COVID-19 pandemic, Broadway Cares/Equity Fights AIDS supporters shined brightly, fueling an extraordinary $4.98 million in grants to 424 social services agencies across the country during fiscal year 2021.
Across the country, these organizations were quickly pivoting to address the challenges of the expanding crisis.
From the earliest days of the pandemic, Birmingham AIDS Outreach committed to remaining open to serve 1,055 individuals living with HIV/AIDS in Alabama. "We recognized the kinds of efforts required and created an agency-wide effort to quickly restructure procedures," Karen Musgrove, CEO of Birmingham AIDS Outreach, said. The delivery of healthy food boxes, supported by a $10,000 grant from Broadway Cares, shifted from in-office pick-up to drive-thru delivery, providing more than 2,900 meals.
During the first 12 months of the pandemic, Golden Rainbow in Las Vegas saw requests for financial assistance increase 100%. "With utilities being disconnected for those who were delinquent in their payments, we also received an increased number of requests for utility assistance," Golden Rainbow Executive Director Gary Costa said. "While we do receive federal funds to assist clients, many exceeded their limits due to COVID-19 and were at risk of utilities being shut off or eviction."
To address this growing need, Golden Rainbow channeled its $10,000 grant from Broadway Cares to support its Financial Assistance Program, which assists with emergency short-term needs to prevent evictions, termination of utility services and essential short-term medical costs not covered by insurance. More than 500 people were served by the program thanks to Broadway Cares supporters.
Beyond the emergency needs that required organizations to pivot, the COVID-19 pandemic exacerbated challenges for those most vulnerable. Nearly 90% of the clients at Bill's Kitchen in San Juan, Puerto Rico, survive on a yearly income less than $12,000. That means they have about $200 a week to cover all their expenses – including housing, utilities, clothing, medications, transportation and food.
"Providing clients with healthy, nutritionally appropriate food is the heart of our mission," Sandra Torres-Rivera, executive director of Bill's Kitchen, said. "However, as an island where most of the food is imported, the price of fresh food and the costs of transporting it are ever on the rise." In response to these compounding challenges, Bill's Kitchen received $35,000 in support from Broadway Cares donors this year to provide more than 12,000 grocery bags through its pantry bag program.
Food and well-being are especially important for the growing and developing youth throughout the country. "While all of us have been impacted by COVID-19, the highly vulnerable children and families our organization helps have been particularly hard hit by this pandemic," said Marci Finegood of Children's Place, which provides support to families in Chicago experiencing crises or barriers affecting family safety and stability.
A $7,500 grant from Broadway Cares allowed Children's Place to provide utility and rental assistance, food and transportation for families across the city. "Having the resources for emergency assistance enabled us to create safe and healthy environments for families, and keep children in child care or preschool without disruption," Finegood said.
Overall, the $4.98 million in grants from Broadway Cares' National Grants Programs was provided to 424 social and medical service agencies in all 50 states, Washington, D.C., and Puerto Rico. These agencies were supported in three rounds: $2,452,500 in grants to 131 food service and meal delivery programs in January; $925,000 to 41 nationally recognized AIDS service and advocacy organizations in March; and $1,604,000 to 252 direct service programs in June.
The National Grants support is on top of the $7.7 million donated to the Entertainment Community Fund (formerly The Actors Fund), which provides a safety net of social services for everyone in entertainment and the performing arts. Overall, Broadway Cares provided $13,024,000 in grants during fiscal year 2021.
"Even with theaters closed and in-person events canceled, our fundraising work continued at remarkable levels thanks to our generous donors and the ingenuity and compassion of theater artists," said Tom Viola, executive director of Broadway Cares/Equity Fights AIDS. "Broadway may have been dark, but Broadway Cares' supporters helped keep the lights on, brighter than ever, for organizations providing meals, medication and emergency assistance to the most vulnerable across the country."
Torres-Rivera, from Bill's Kitchen, summed up the gratitude for the annual grants: "Thanks to the support from Broadway Cares, we have had no waiting list for the last three years. From the bottom of our heart, again and again, thank you!"
2021 National Grants
| | |
| --- | --- |
| Food Service and Meal Delivery Programs | $2,452,500 |
| Local AIDS Service Organizations | $2,539,000 |
| Emergency Grants for Pandemic Relief | $1,010,077 |
| Supplemental Grants and Shared Support | $793,125 |
| Theater Organizations Social Service Grants | $317,500 |
| | Total: $7,112,202 |
2021 National Grantees by State
Please use the drop-down box below to view by state all the agencies Broadway Cares/Equity Fights AIDS funded in fiscal year 2021.
✛ Visionary Circle and Angels Circle
The following are members of the Visionary Circle and Angels Circle as of September 30, 2021. Names in bold indicate Premier Visionaries and Archangels, donors who increased their gift by 25 percent or more over the previous year. Contributions are not related to event ticket or merchandise purchases.
We thank these Visionaries and Angels who provide essential support for those affected by HIV/AIDS, COVID-19 and other life-threatening illnesses across the country.
For more information about the benefits of the Visionary Circle or Angels Circle visit broadwaycares.org/angels or contact Sarah Cardillo at cardillo@broadwaycares.orgor 212.840.0770, ext. 275.
Luminary
gifts of $100,000 and above
Liz Armstrong
Danny Baron in loving memory of Artie Gaffin
Dwight H. Curry, "Dream Alliance"
The Fred Ebb Foundation
Phill Gross & Elizabeth Cochary Gross
Tom Hanks & Rita Wilson
Marc & Mary Lou Seidner
Secret Villas of Key West
Brian S. Snyder
The Shubert Organization
Jodi & Howard Tenenbaum
Nancy Burke Tunney
Beacon
gifts from $50,000 to $99,999
Judi Krupp in memory of Rebecca Luker
Thomas Schumacher & Matthew White
Amy Sherman-Palladino
Lizzie & Jonathan M. Tisch
Trailblazer
gifts from $25,000 to $49,999
John R. Alchin & Hal Marryatt
The Barbara Epstein Foundation Inc.
Benard L. Maas Foundation
Laura M. Boedeker
James & Debbie Burrows
The Clifford Family Foundation
Gavin Corcoran in memory of Charles Wallace Collier
William W. Donnell
Jules Fisher & Graciela Daniele
Mary D. Fisher
The Greenaway Foundation
James C. Hormel & Michael P. Nguyen
Jerry & Terri Kohl
Arabella Langhorne
Larry L. Luing Family Foundation
William J. Levy
Richard Lin & Evan Zazula
Jesse L. Martin
Mary Lea Johnson Richards 1997 Charitable Trust in memory of Mary Lea Johnson Richards & Martin Richards
Abigail Merrill
The Morison-Iwanowski Family in memory of Tom Fenaughty
Myrna & Freddie Gershon Fund in memory of Roger Englander, producer, director, co-conceptualizer of the Young People's Concerts
James L. Nederlander & Margo M. Nederlander
Mary C. & Richard J. Parrish
Berniece Patterson
Lee Perlman & Linda Riefberg
Hollis Stern
Carter & Kim Strickland
Carole Tecchia
The Ted Snowdon Foundation
The Winston Foundation
Anonymous (2)
Innovator
gifts from $10,000 to $24,999
Sam Altman in memory of Murray Schapiro & Shirley Herz and Jerry Tischman
Whitney Arcaro
Arthur Zaltzman Foundation in honor of Artie Gaffin
Susan Atkins
Bainbridge Foundation
Terry & William Biggins
Sandy Berlin
Kelly Blake
Walter Bobbie & David Frye
Roy Brayton & Mickey Sullivan
Butkiewicz Family Foundation in honor of Judy Wheeler
The Carl Jacobs Foundation
The Charles & Lucille King Family Foundation, Inc. in memory of Bob & Muriel Kennedy
Deborah Dakin
Toni Downey
Frank Duff & John Okuloski
Doug Eichman & Michael C. Yount
Sam Ellis in honor of Valarie Silver Ellis
Robert Evers
Tobi & Eugene Faut
The Fosdick Fund
Kenneth R. Fulton
Thomas Gentile
George & Irina Schaeffer Foundation
GoldPoint Partners in honor of John Schumacher
Jill & Marty Handelsman
Harriett D. Kittner Foundation
Karen Johnston
Ilana Kameros
Henry L. Kimelman Family Foundation
Kelso & Company in honor of John Schumacher
Emily J. Klopfer
Peggy Koenig
The Crimson Lion/Lavine Family Foundation
Deirdre & Mark LeMire
Joseph Levi
Paul & Florence Rowe Libin
Tom Lombardi
Robert & Wendy MacDonald
Laura Anne Lewis Mantell, M.D. & Alan Mark Mantell
Stephanie & Carter McClelland
Miranda Family Fund
Miriam Schaeffer Family Foundation
The MJ and Caral G Lebworth Foundation
Stanley Newman & Dr. Brian Rosenthal
Carol & Frank Nickell in honor of John Schumacher
Lisa Orberg
Stephen Paine
The Pearinder Foundation
Bill Prady
Michael C. Ray
Reel Time Video Production: Jonathan Frank & Alex Pearlman
Ann Reinking
Mickey Rolfe & Bruce Tracy
Amy Rosenthal in loving memory of Dorothy Scott and Gloria Rosenthal
The Ross Foundation
Jason Rubin & Alan Cohen
Paul Rumsey
Wendy B. Samuel
Heidi Schreck & Kip Fagan
John E Schumacher in honor of Joan Johns Schumacher
Jeffrey Seller
Rob Stoll
The Tapper Gorevic Family
Bob Tuschman
Lora J. & Richard L. Van Velsor
Venable Foundation Inc.
John Voege & Geoffrey Paul
David Wackman & Jason Rardin
The Waldman Foundation
Rachael & Richard Wells
Barbara Whitman
Diane M. & Kevin Wilshere
Zion Lutheran Church
Anonymous (6)
Guardian
gifts from $5,000 to $9,999
The Alice Ghostley Foundation
Richard Ambrose
Timothy M. Andrews*
ATPAM – Association of Theatrical Press Agents & Managers
Jennifer Balbier
Douglas Bella & David Hunt
Nancy Duggan Benson
Mark Bergamini & Christopher Oates*
Lynn A. Booth
John Bowab
Carol Bresler & Carolyn Billinghurst
The Bruce and Carole Hart Foundation
The Calamus Foundation
Beth Carlsen
Cristina Carlson
Annette Cerbone & Suzanne LeVan
Barbara, Jerry, Ben and Hanna Chait
Cathy Chernoff
Mitchell Clarfield
The Column Awards
Dr. Mitchell A. Combs & Frank C. Druse III
Kenneth E. Cooke*
Robert N. Cory & Schuichiro Takeda*
Gavin Creel
Scott Dainton in memory of Andy Zerman
Ken Davies
Gary Deam & Victor Gotay
Laura & Tony Delauney
Debra DeMartini
Charles Deull
Jamie deRoy in memory of Bradshaw Smith
Drew Desky & Dane Levens
Valerie DiFebo
The Dorothy Strelsin Foundation
Ellen Esposito
Joe Evall & Richard Lynn
Peter Farrell*
Feinstein's/54 Below
Maggie Flanigan & Richard Dow
Jeannine M & Scott D Flynn
Barrett Foa
Fraydun Foundation, Inc.
Emmanuelle Gattuso & Allan Slaight
Joanna Gleason & Chris Saradon
Dan Goggin
Sherri Goldberg
Valerie Gordon-Johnson & Doug Johnson
Alma Guimarin
Alison Hall
Theresa D. Herman
Gail I Hessol
Larry Hirschhorn & Melissa Posen
Sally Horchow
Howard Gilman Foundation
Joan and Michael Buckley Fund of Community Foundation Sonoma County
The Joe & Hellen Darion Foundation, Inc.
The John D. Evans Foundation
John W Harris Family Foundation
Greg Kammerer & Frederick M. White
Karma Foundation
Asya Kamsky
Andrew Keenan-Bolger
Celia Keenan-Bolger & John Ellison Conlee
Karen E. Kennedy in memory of Muriel & Bob Kennedy
Alan Keith & Richard Brand
Sydney Klau
Merle & Roger Koerner
LaFountaine Family Foundation**
Judith Light & Robert Desiderio
Sidne Long
Nancy Lukitsh
Fran Macferran
Jennifer Manocherian
Tom Marshall & Kathy Keneally
James Martin
Masie Productions
Clif Mathews & Brian Lurie
Leslie & Jordan Mayer
The McCabe Family Foundation
Mary McColl
Richard McCune & Brian Carroll – City National Bank**
Heather J. McDonald
Marianne McGrath Mills
David R. McShane & The Samantha Fund
William Megevick in memory of Larz Anderson
Keith Miller
Jerry Mitchell
Ira Mont & Jill Cordle Mont in memory of Annette & Stuart Mont, Dan Cordle and in honor of Joan Cordle
Javier Morgado in memory of Eddie Sweetnam
Moulin Rouge! The Musical
James L. Nederlander
Nathan Noh
Nora Roberts Foundation
Rob O'Neill & Shawn Anderson
Tony Origlio & Kip Vanderbilt
James G. Pepper*
Petty Hefte Family Foundation
Bob Rhodehamel & Dana Snyder
Richenthal Foundation
Barbara Rohdie*
Nancy Rose
Meryl Rosofsky & Stuart H. Coleman*
Moe & Jack Rouse
Paul Russell & Beryl Raff
Evan Sacks
Noah Evan Samuels
Megan M. Savage
Pieter Schenck & Sioux Logan*
Lauren Class Schneider, Broadway Fantasy Camp
Emily and Jay Seiden & About the Swing in loving memory of Artie Gaffin
Frank Selvaggi & Bill Shea
Carolyn & Marc Seriff
Jayne Baron Sherman
Jonathan Marc Sherman & Alexandra Shiva in honor of Lin-Manuel Miranda & Jonathan Larson Philanthropy
Show Scents
James L. Simon
Robin Skye
Iris Smith
Cori Stolbun
Abbie Strassler
Steve Sweet
Andrew Thaman
Theatrical Wardrobe Union Local 764 IATSE
Thompson Turner Productions
The Tweedlie Center for the Arts
Robert Tyrer
Richard J. Underwood
Vertical Bridge
Fred Weil*
Weinberg Family Foundation
Peg & Gary Wendlandt
Nina & Gary Wexler
Jim Whitman & Sara McDougall
Jayne Williams
Alison Wintman in honor of Sherri Goldberg'
s milestone birthday
Russ Woolley
David Zippel & Michael Johnston
Anonymous (6)
Champion
gifts from $2,500 to $4,999
Actors' Equity Foundation
Randy Adams
Deborah & Charles Adelman*
Sara M. Allan
Gerry & Hank Alpert*
Gerald M. Appelstein*
Sarah Ashman & Ron Gillespie in memory of Howard Ashman
Scott Archimbaud & Patrick Douglass
Joe Baker in loving memory of Stuart Thompson
Anne Banfield
Jordan Barbakoff & Philip Jeffery in loving memory of Rob Sinacore
Charlotte Bargowski
Clay & Karen Barnes in honor of Gracie & Christina Barnes
John Barnes & Charles Champagne
Randy Barretto
Ivan M. Bart in memory of Adam Balzano
Wilma Mae & Victor Basta*
Michael & Kimberly Beatrice
Dr. Benton & Rachel Brown
Andrew Berdon*
Amy Bermudez
Claude Bernstein & Melody Wang
George L. Bielitz & John Derco
Blaine
Tina & Jeffrey Bolton
Ann Marie & Robert Borsdorf
Corey Brunish & Jessica Rose Brunish
Buchwald
Christopher Cara
David Cartee
Patricia & Carroll Cathey
Deborah & Steven Cavalier
CESD Talent Agency
Girlie Chang & Michael Vermut
Michael & Diane Christian*
Sylvia Choi
Alissa Cipriano
Gloria & Charles I. Clough Jr.
Samantha & Drew Cohen in memory of Richard Salfas and Michael Friedman
Paul & Kelly Cole
Larry Cosand & Jaime Lozada
Thomas Cott* in memory of Philip Carlson
Bronwen Cound & William Brody
William C. Cubberley*
Michael David & Lauren Mitchell
Todd Davis
Dean Foundation, Inc.
David DeSocio
Maria Di Dia in loving memory of Doug Salmon
Joseph Dimino
Patricia S. Dinner
Salvatore E. Dirschberger
Andrew Dolkart in honor of Paris Richard Baldacci
John Dresslar
Maryann Edgecomb
Nicole Eldridge
Anthony, Kristina & David Ellenbogen
Eric Emeric
Nigel Emmett
Peter Entin & Barbara Janowitz
Bill Evans & Chuck Fischer in memory of Mike Nichols
James Fedigan
Doug Fiebelkorn & Andrew Hall
Kenneth & Caryl Field
Steven Filenbaum & Matthew Woolf, CFP
Ken Finkelstein
Elliot Fishman & Dale Abrams
Lauren Foley
Dale J. Fournier & Michael R. Wellington*
Keith Fox & Tom Keyes
James B. Freydberg
Vincent Gaeta
Richard Gerrig & Timothy Peterson
Roger Gindi & Gregory Victor
Dale Glasser in memory of Steven Glasser
Joan Glatman
Justin Gleiberman
Jan & Steven Golann
Marcia Goldberg & Paul Garrity
Kevin Gore
Peter & Roberta Gottlieb
Douglas Greene
Howard Grossman, M.D.
James F. Haag
John M. Hemmer
The Hilaria & Alec Baldwin Foundation
Susan & Neal Hirsch
Geoffrey Hoefer & Thomas Wei**
William S. Hoover, M.D
Bill Hutton in memory of Dr. Joel D. Weisman
Kathy Inch
Jim & Kerry Jacobson
Jerome S. Glazer Foundation
John L. McHugh Foundation
Earl Johnson & Douglas Ward
Michael Johnston
Joanna Jordan
Benita & Joe Kaminkow
Kelly Karavites in memory of my loving spouse Francis P. King
Amy Kaufmann & Ruth Ro
Howard & Karen Kellman
Kerry A. Keenan
Matthias Kirwald & Tony Lombardi
Sarah Korda
Angel Koven
Angela Lansbury
William Lauch
The Lenore & Howard Klein Foundation
Jay B. Lesiger & Tom Klebba
Victoria McNeil Le Vine
William Ludel & Tracy Cohen
Leslie Lyles
Daniel & Linda Lynch
John J. Mackerey
Kathleen Moloney
Nina Matis & Alan Gosule*
Jennifer Mayer
James McKenzie
Peter McKown & Kenneth Heng
Drew McLellan
Kati Meister
Svend Mejdal
Marius Meland & Eng Kian Ooi*
Jeff Meleski & Steve Markov
Brian Stokes Mitchell & Allyson Tucker in honor of Tom Viola, Paul Libin and Phil Birsh
William Moore
William Morey
Jason & Debbie Moss
Janissa Muller
Judith A. Nelson** in memory of Wayne McCarthy
Linda and Stuart Nelson
Mr. & Mrs. Frank P. Nocco
Janice Oresman
Michael Paleos
Gregg Passin
The PATH Fund/Rockers on Broadway
Bonnie & Alan Petsche
Peter Pileski in memory of Bob Avian
Gloria Piraino
Judith J. Plows
Frances Pu
Dr. Judith Quick
Jonathan Rebell & Noah Levine
The Redgate/Finnegan Charitable Fund
Monica & Greg Reid
Stephen Kroll Reidy*
Jana Rich & Jill Nash
Richard F. Walsh/Alfred W. Di Tolla/Harold P. Spivak Foundation
The Robert N. Alfandre Family*
David Romero & David Greiss
Rose Brand
Phil & Dawn Rudolph
The Sartain and Tamez Family Trust Fund
Schaffer Family Foundation
Matthew Schermerhorn & Andy Rice
Steven Schnepp & Mark Basile in memory of Paul Penfield & John Heppenstall
Elliott R. Sernel
David Shmerler
Joseph Short
Silva Theatrical Group
Harrison Simmons Epstein
Elliott L. Sirkin in honor of Chita Rivera, Carol Lawrence and Mickey Calin
In memory of Michael Smith
Carl M. Stanton
Timothy Stevens & David Czekaj*
Steve Stone and Leslie Benedetto in honor of Max Marlo
Katherine Sulenski
Sweet Hospitality Group
Amy F. Thompson
Tracy & Lainey Todd
Jeffrey Trachtman
Tom Viola
Carol Waaser
Marisha Wallace
Alice Wang & Peter Spiegelman
Steve Werner
Mr. & Mrs. Richard C. Wiggers in memory of T. Thorne Wiggers
Scott Wilcox
William & Anita Newman Foundation
Terrence J. Witter & Artie de la Cruz
Jeff Woodman in memory of Melvin Bernhardt
Robert E. Zimmerman
Anonymous (2)
Ambassador
gifts from $1,000 to $2,499
Scott & Paula Aaronson in honor of Zach Aaronson
Sargent and Audrey Aborn
Amy Abrams
Actors Federal Credit Union
Catherine Adler
Ken Adler in memory of Ellen Adler and in honor of Jon Adler
Jon Aegerter
Joel Agena
American Society of Theatre Consultants
Joseph T. Amodeo
Christine Amorossi
Matthew Amsterdam
Fred Anawalt
James J. Andrews*
Sherry Anglin
Lee R. Anisman M.D.
The Apatow-Mann Family Foundation
Michael Arellano & Tom Burley
Joan Arenstein
David Glenn Armstrong in joyful memory of Peter Frame
The Arthur Loeb Foundation
Anthony Aufiero
Jay Axelrod
Dan & Wendy Azzara
Marco Babich
Robert L. Baker
Ian & Kim Band
Coleen Banks*
Christopher & Paris Barclay
Laura Z. Barket
Scott Barnes in memory of Brian Kellow
Bob Barrack & Barbara Leistner in honor of John Schumacher
The Barrington Foundation Inc.
Christopher Barth
Joy, Ben & Judge Baskin
Jack W. Batman
Frederick & Kathy Baumann
Be Sunny Gifts, Maker of CONQUERing
Beech Street Foundation
Bendit Family Foundation
Nan & Joe Benincasa
Cheryl Bergenfeld*
Carol & Walter Berman
Mark Bernhardt*
Shaul Betesh
Phillip Bettencourt
Phil & Mary Beuth
Michelle Bhatia
Jon Bierman
Robert Billig & Richard Vida
Casey Blass & Lee Manford
Drs. Leslie Blum & David Cziner
David Boger in memory of Terry Brenneis
Dennis Bolger
Matthew Bonilla
Miranda Book & Linda Dingler
Dave Boone
Diane Borger
Walter & Karen Boss*
Gina Bowker
Joan C. Bowman*
Bob Boyett
Loraine Alterman Boyle
Don Bradford
Lisa Bradley
Fiona Brady
Molly Brand & Kaitlin Brand
Shirley Brandman & Howard Shapiro
Susan Bravman
Kevin Breen in memory of Howard Ashman
Nyle Brenner
Priscilla Brewster
Scott Brittingham in memory of Christopher Caruso
Betty Broadhurst
Barbara Broccoli
Terri Brody
Arthur Brost
Barry Brown & Douglas Cohn, D.V.M.
Lynn Brown & Sandra Brinkert*
Daniel & Rhonda Bruening
Karen & David Brush
Michael Buchanan
Maribel Bunin
Bruce Burg
Carlease Burke
David Burke
Katherine Burton in honor of Dale Ellen Leff
Michelle L. Butler
Mr. Lem Byers & Mr. Derek Kuhl
Gary Bynum
Brad Caffey
Michael-Demby Cain*
Bennett Cale
Erin Calev
Leslie Callaway
Robert Callely
Judith Capawana
Steven M. Caplan Esq.
Caplin Foundation
Sarah & Frank Cardillo
Len Cariou & Heather Summerhayes
Debra & Kim Carmichael
The Carole & Mike Miller Foundation
Victoria Casker
Ronald Casty
Christine R. Cerabone
Stockard Channing
Charles and Margaret Levin Family Foundation
David & Paula Leggett Chase
Chasin/Gilden Family Fund, at the Boston Foundation
Sam Cheow* in memory of Gordon Avard
Donna & Edward Chernoff
The Cheryl Rose & Carol Cosler Charitable Fund
Cheryl Wiesenfeld Productions LLC
Timothy Chow
Clinton A. Cobb
Evan Cohen
Michael Cohen
Stacey Cohen
Brad & Kyong Coleman*
Lynn Coleman
Mary Collins
Mary & Michael Conklin
Francois Conradie & Nick Smit
Leon Constantiner
Barbara Conway
Frank P. Conway*
Casey Cook & Gary Steinkohl
Marvin & Betty Cooper
Barry Cordes
Ally & Eric Cormier
Casey Cornelius
William Corsello
William Cox
Sarah Crane
Paul Croeger
The Cunin Family
Wojciech L. Czoch M.D.
Richard Dabbs
Mark Dalton
Steve Danco
Duke Dang & Charles Rosen* in loving memory of David Panzer
Daniel Anthony Leone Trust in honor of Henry Winkler and in memory of John Ritter
Scott & Tonya Daniels
Derek Danton & Robert Berk
F Leonard & Catherine Darby
Peter Davenport
David Beatty Fund of Stonewall Community Foundation
Cara David
Heather Davies
Judith T. Davis
Paula Kaminsky Davis
Yolanda Davis
Melissa Day
Christine De Lisle & Ken Klein*
Louis J. Denkovic
Mark D. Desky & James D. Mrkvicka
Tim Devin & Erik Frantzen*
Eileen Doherty
Mark Donofrio & Alexander Lach*
Judy & Tim Dove*
John, Barb & Ginna Doyle
Linda Doyle
David & Shari Dreier
Jerome & Joan Duffy
Rachel Dvorken & Harry B. Rosenberg, Jr.
Earl and Margaret Chesson Charitable Endowment Fund of Triangle Community Foundation
Thor Eckert
Carolyn Edgell
The Ehrmann Family Fund
Valerie Eigner
Tim Eippert
Alan Eisenberg & Claire Copley in honor of Bernie Jacobs and Tom Viola
Shannon Elarde
Andy Elisburg
Steven Elkin
Russell & Helene Ellison*
Eric Emeric
Herbert W Engert & Timothy Miller
Eve Ensler
Haronil Estevez
Bonnie Pfeifer Evans*
David S. & Joan Evans
Shane Ewen
Kittie Fahey
Katie and Reade Fahs
Laura G. Fahsbender
Ken Fakler & Luc Bouchard-Fakler
John & Margaret Falk*
James & Anna Fantaci
T.A. Fassburg
Robert Faust & Roger Kluge*
Sarah Jo Fazio
Vicky Feather
Bruce Feffer
Daniel Feinstein
Bruce Daniel Fell & Amy Jane McKenna-Fell
Alan and Brenda Ferber
Anne & Cameron Ferguson
Joanne Fields
Donald M. Filicetti
Camden & Debra Fine
Mr. & Mrs. William Fink
Barry M. Fisher
Jeanne Donovan Fisher
Kevin & Helen Flanagan*
Charles Flateman & Gail Goldstein
Robert S Fleischer & Susan L Raanan
Doug Fogel
Michelle Forbes
Scott Wells Ford
Edward & Lori Forstein
Jonathan Foster, M.D.
Richard Frankel & Kathleen Clark
Douglas Frantz
Avram & Rhoda Freedberg
Jon Freedberg & Maren Roccamonte
Jonathan Freeman
Steve French
Barbara H. Freitag
Bart Freudlich & Julianne Moore
Corey Friedlander*
Merle Frimark in loving memory of Ruth Frimark
Pierre Frinault
David M. Fromm in memory of my partner Robert Motley
Susan Frost
Butch Gage
Nancy Gallt
Juan Gandarilla
Marsi & Eric Gardiner
Tom and Judy Garey
Leslie & Johanna Garfield
Thomas Garner*
David Gaudette & David Maue
Bruce & Alice Geismar
Barry Gelda in memory of Irene Lucille Bunis
The Gelfand Family Foundation
Bryan George & Stephen Pielocik
Darrel M. W. George & Scott Turner*
George Zuber & Anthony Snyder Charitable Fund at Our Fund Inc.
Todd Geringswald
Amy Gewirtz
Kimberly & Ed Gibbons
Jillian Gibbs
Rob & Stacy Giglio
Sue Gilad
Tyler Gildan
Brian & Kim Givens
Barbara Golden
Deborah & Jonathan Goldman
Dr. Guido Goldman*
Sam Gonzalez
Robyn Goodman
Stefanie M. Gorman
Barbara Gottlieb
Robert and Wendy Grady
Gramercy Park Foundation
Dane Grams
Gerard & Lynn Greco
Holcombe Green
David & Lynn Greenberg
Mr. and Mrs. Ira Greenstein
Mark Greenwald
Michael Greif
Robert Grill & Richard Zopatti
Emily Grishman & Susan Sampliner
Carol & Bill Gross
Joli L. Gross
Barry & Maggie Grove
Dr. Jeffrey & Mr. Gerald Grove
Jane Groveman & Cathy Tanelli
Marc J. Gurell
Kristen Gustafson
Leslie G. Gutierrez
Corinne Guttman & George Annarella in memory of Les Guttman
Edward E. Hale Jr.
Diann Hall in memory of John Rainwater
Marc & Cherie Hallert
John Halpin in honor of the Leadership Council
Elizabeth Halverstam
David R. Hampton
David G. Hanna* in memory of George & Norma Jane Hanna
Alexandra Harper*
Michael P. Harrell
The Harriet Greenfield Foundation, Inc.
Catherine Harris
Harris Family Foundation in honor of Michael Riedel
Linda J Hartley
Alan Hassell in loving memory of H. Thomas Axt*
Geri & Rich Hastings
Jennifer Hatch & Sue Smith
Jeffrey Hayenga & Michael Belanger
Rebecca Heaney
Michael & Jean Hearne*
Lisa Heimann & Family
Hearst
Joseph R. Heller, Ph.D. & Frank Ptak II in memory of Michael Simmons-DeFord
Matthew Helmerich in honor of Douglas Ward
Richard Hester & Michael Mastro
Scott Hillier
Alma M. Hirsch
Karen Hoefer
Jim Hoelz & William Welsh
Richard Hoffman Jr & Elizabeth Hoffman
Henry Hooper
Diane & Kurt Horning in memory of Patricia Rohme
Katie Hornsey
Craig J. Horsley
Larry Howard
Daphne Hsu & Jeff Rosen*
Katherine Huang
Dr. Jaime S. Huertas & Kenneth A. O'Brien*
Bob & Tim Huber-Fischer
Lyn Hughes & Arthur Ferrara
The Human Fund/Mr. Denivaldo G. Dasilva & Ms. Sabrina Vasquenz-Dasilva
Peter L. Ianniello, PhD
Jeffrey L. Jackman
Jimmy Jackson
Waldo & Jeanne Jackson
Tracy Jamar in loving memory Monty Silver
Keith & Patti James
Thai Jason in honor of Tom Viola
Jerl Machine Inc.
The John W Harris Family Foundation
Cherry Jones
Barbara Josso & Liz Miloscia
Dr. Christopher R. Joy & Ms. Cathy L. Velenchik
Stacie Julian
Steven Kaplan & Court Whisman
Mary Kaslick
Karin & Greg Kayne
Mark Keegan & Kazuya Hasegawa
Larry Keigwin & Christian Keesee*
James Kelliher
Jason Kelliher & Brian Rice
Colleen Kelly
Tina Kelly
Samantha S. Kennedy
Jeffrey Kent
David Kernahan
Jerianne S. Kladder
Gary Knapp
David J Knight
Leslie Knowles
Ron Kollen
Konigsberg Family Fund
Charles Kopelman
Dr. Ram Koppaka
Alix Korey & Randy Hansen
Karl Krumholz & Dick Limoges*
Michael Kuzma
Kelly Lake
The Lambs Foundation
Craig & Sherri Landauer
Dawn Landino
Stephen & Kristina Lang
Amy Langer & David Schwartz
Mark Lanspa
Tod Larson
Bishop Alexis Larue
Jay Laudato & Thomas Watson
Law Office of Lisa Collins Werner
Brian Lawlor
Donna Lax-Edison & Andrew Edison
Winston Bernard Layne*
Scott Lazarus & Julie Farmer
Ginna Le Vine
Sandy & Michael Leahy
Christopher Leary*
Stephanie Lee/Group Sales Box Office
Jay H. Lefkowitch
Hal & Jill Leibowitz
Curtis Lelash
Christopher Lennertz
Jill Lesser & Jonathan Diesenhaus
Dr. S. Robert Levine
Phyllis Levinthal in memory of Ruth & Sheldon Levinthal
Andrew Levitt
Jessica Lewis
Bjorn Liencres
Mark D. Lingenfelter
Katharine Linke
Linkletter Family
Lisa A. Linsky, Esq.
Rosalind Lippel*
Diane Lippert
Stuart Lippner in memory of Roberta Romano
Helen R. Litt, The Litt Family Foundation in memory of Robert de Michiel
Kris Lockley
Ann & Bruce Loeb
Mindy Loiselle & Lanny Levenson
Arwen Lowbridge & Michael Lane
Dr. Frank E Lucente
Donna & Larry Ludwig
Dr. Rick & Yaffa Lukash
Steve Lukens
Steven F. Lutz
Kevin R. Lyle & Renee Chatelain
Mark & William Macatee
Drew MacDonald
Bev & Doug MacGorman
Patrick Mahoney & C. Martin Hicks
Maidstone Productions in memory of Ted Tulchin
Mains Family Foundation
Scott Mallalieu & Nat Fuchs
Loren Malone
Barbara Manocherian
Jesse Manocherian
Judith Manocherian
John Mansell & Tim House
Greta & Anthony Mansour
Marangi Disposal
Michael Marchese
Barbara & Larry Margolis Family
Thomas Marino
Marshall Family Charitable Foundation
Alex Martin
Gary Martyn
Rita Marx
Jane & G. Dennis Mason
John & Michelle Matteson*
Scott & Harriet Mauro
Stephanie Mayne
Elizabeth I. McCann
Eric McGahhey
Kevin B. McGowan
Terry McMahon & Thanda Brassard
John McPheters
Lisa Medero
Bill Melamed Jr. & Jamey Lundblad in honor of Judy Dove & Frank Conway
Christopher & Michael Mele-Wagner
Meltsner Strategies
Kim Memeger
Janis & Alan Menken
Epatha Merkerson
Wendy and James Meyer
Michael J. Zamkow and Sue E. Berman Charitable Foundation
Cassandra M. Milbury in honor of E. Van Milbury
Barry Miller
Mel Miller and Musicals Tonight!
Richard Miller & Roberto Konishi
Michael Mills & Mark McGrath
The Milton and Marilyn Safenowitz Family Foundation
Jonathan Mintzer
Art H. Moore
Joe P and Edna B Moore Jr
Mary Ann Moore
Rex Morgan
Sharon Moriarty
Marcia L. Morris
Elizabeth Morton in memory of Elizabeth Wilson
Matt & Liz Mulherin
Murray Family Foundation
Stacey & Joshua Nadell
Tony Napoli & Gary Newman
Jessica, Wendy and Ed Nekritz
Nelco Foundation
Bill & Marguerite Nelson
Linda & Stuart Nelson
Bebe Neuwirth & Chris Calkins*
Maury Newburger
Albert Nocciolino
Gene Oberle
Joseph Obermayer
David O'Brien
Greg Ohanesian & Judy McLaughlin
Brian Ogilvie
John K. Orberg
Overhill Foundation*
Ron D. Painter
Gabrielle & Michael Palitz
Tim & Diane Parks
Philip Paroian
Richard Patt
Stavros Pavlakis & Alison Fraser
Margaret Ellis Pearce
Ralph L. Pellecchio & James C. Wernz, M.D.
James Peters & Mark Fleisher
Michelle M. Peters
Donald R. Pickens
The Pietenpols
Theresa & Pete Piliero
Sandra Piller
Laurence Platt
Alexis Plauche
Rose Polidoro
Tracy Poole & Kevin Ciotta
Stephen R. Prest
Paige Price & Nevin Steinberg
Sarah Prinsloo & Dean Rosow
Ron Rafay
Jordan & Rami Raff
Christopher Ranous
Andrea & Dennis Ratner
Michael Raymond & Andrew Moyer
Gary Reback
Susan Cohen Rebell
Dr. Eric Reiner*
Teresa Reyes & Martin Monas*
David Rimple & Paul Teixeira*
Michael Risinger
Rebecca Rizzio
Rob & Mindy Sherwin Family Fund
Anne & Thomas Robinson
Jonathan Rock & Patrick DelaCruz
Nancy & Paul Rodriguez
Susan Rodriguez & Charles Lowrey
Larry Rogowsky
Jose Rojas Jr. in honor of Bartley Whitman
Helery Romero & Michael Cronshey
Darius Rose
Jennifer Rose & Colin Reid Charitable Fund
Harry B. & Adrienne Rosenberg
Sally Rosenberg & Bruce Charendoff
Ryan A. Ross & Steven Ross
Bert & Mary Rouleau
Randolph & Diane Rowe
Gary Rozynek
Michael Ruppal & Jim Roth
Barry A. Russell PhD in honor Jason Opsahl
Ron Rydarowicz & Bill Figner
TJ Saad
Wynn J. Salisch
Laurie Salitan
Rina L. Saltzman
David P. Samson
Polly Weintz Sanna
Lilliana Savino & Tyler Moran
Linda Scenna
Sarah Schaettle
Joseph Schaller
Carolyn Schiff & Noah Millman
Fred Schiffman
Jack Schlegel*
Leah Schloss
Joe & Barbara Schmidt
Michael Schober & Don Harrison
Catherine Schreiber
Susan & Clark Schubach
Allison Schultz
Adam Schwab
Will Schwalbe & David Cheng
Jennifer Scott
Sara Scott
Jim Scully
John Eric Sebesta & William Tomai
Richard Seer & Doug Wallingford
Debra & Michael Segal
Paul Segal
Jeannette Sessing
Lee Seymour
Eric Shearin
Kenneth G. Shelley
Sylvia Shortt
Mary & Bennett Shuldman/Music Benefiting Students Inc.
Richard Siegmeister
Nancy L. Simon
Ed Simonelli & Hernando Cortez Jr*
Barry Skovgaard & Marc Wolinsky
Elizabeth Smiser
Clark Smith
Jeffrey & Mary Smith
James K. Sokol
Talya Sokoll
Theresa Ann Spalik*
Jai Srinivasan
John Staley in honor of Spencer Ross & Phil Delavan
Start It! Foundation
Jim Stephens & Abraham Brown
Andrew W. Stern
Ruth Stevens & David Olson
Eric Stine
Karl Stine
Mr. & Mrs. Bill Stone
Elizabeth Stone
Meryl Streep & Don Gummer
Stuart S. Applebaum Giving Foundation in memory of Mr. Vincent Zito
Elaine & Don Sunberg
Lynn & Bruce Surry
The Susan Sarandon Charitable Foundation
Bill & Larry Tabbit-Humphrey
Talkin' Broadway
Peter M. Taub
Mr. & Mrs. Greg Taubeneck
John Taylor
Josh Taylor & Joseph Grossmann
Hal Tepfer & Stacie Simon
Carol Terry
Marc Tetro
John Henry Thomas III
Neal Thomas
Peter M. Thomas
Rene Thorne
Bobby Conte Thornton, Lisa Conte & Napo
Dwight Tierney & Dina Nathanson
Natalie Tierney
Aaron Tievsky
Henry Tisch
Scot Titelbaum in honor of Dr. Oz Show Supervising Producers
Keith S. Tobin, M.D..
Stacey Tobin
Lila & George Todd
Laura and Stephen Toma
Jean-Paul Tousignant
Tracy Ann Dulworth Fund at The Dallas Foundation
Jennifer Trepeck in honor of Sue Gilad
Truworthy Productions
Scott Trzaskawka
Matthew D. Tumminello & Dominick J. Marangi
Shari & Jonathan Turell
Mark Tynan
Verna Vanis
Dr. Anthony F. Verdi & Mr. Mark A. Mainville
Marcie Vort
Andrea Wahlquist
Lucy R. Waletzky, MD
Bethe Ward
Kim McLane Wardlaw
Timothy Warmath & Edward Comber*
Jeffrey Warnimont
Rebecca Wayland, Ph.D. & Lawrence Perry
Arthur E. Webster, Esq.
Sandra Wegman
Cindy Weil
The Weissman Family
Ira M. Weitzman
Dave Wells & Marty Tatman
John Weltman & Cliff Atkins in honor of David Kuehn & Tedi Marsh
Lucille Werlinich
Nancy A. Wheeler
Gina White in honor of James Davis
Todd M. Whitley & Gary O. Holder* in loving memory of James Roe
Danny Whitman & Robert Bartley in memory of Francine Whitman
Lois Whitman
Channing Wickham
Charlotte Wilcox in remembrance of Gary Gunas
Jay Wiley
Miles Wilkin in honor of Stuart Thompson
Janice Willett
Lisa Williamson
Julie & John Winek
Anna Winer
Austin Winsberg
Susan and Gary Winters
Pauline Wizig
Hon. Judy Lynn Woodall
Raymond Wright
Supriya Wronkiewicz
John Wuertz & Abzal Ayubeally
Kevyn Wynn
Lori A. Yaspan
Alexandra Zabriskie
Jean M. Zajac
Sonni Zambino in memory of Panchali Null
William P Zanetis in memory of Christopher Tripp Zanetis
Alan Zarky & Helen Halpert
Kathryn Zickert
David Ziff & Alan Bell
Christian Zimmermann in loving memory of my beloved husband Richard M. Kielar*
Alan Zucker
Zufall Family Foundation*
Elliot Zulver & Sally Gold
Felice Zwas
Anonymous (18)
*Indicates members of the DRA Angels Circle
**Indicates members of the Broadway Cares and DRA Angels Circle
As of September 30, 2021
✛ Corporate Partners
Broadway Cares/Equity Fights AIDS is fortunate to have the continued support of a broad range of corporate partners.

With $91.2 billion in assets, City National Bank provides banking, investment and trust services through 68 branches, including 22 full-service regional centers, in Southern California, the San Francisco Bay Area, Nevada, New York City, Nashville, Atlanta, Washington, D.C. and Miami*. In addition, the company and its investment affiliates manage or administer $83.0 billion in client investment assets.
City National is a subsidiary of Royal Bank of Canada (RBC), one of the world's leading diversified financial services companies. RBC serves more than 17 million personal, business, public sector and institutional clients through offices in Canada, the United States and 27 other countries.
For more information about City National, visit the company's website at cnb.com.
*City National Bank does business in Miami and the state of Florida as CN Bank.

Gilead Sciences, Inc. is a biopharmaceutical company that has pursued and achieved breakthroughs in medicine for more than three decades, with the goal of creating a healthier world for all people. The company is committed to advancing innovative medicines to prevent and treat life-threatening diseases, including HIV, viral hepatitis, inflammation and cancer. Gilead operates in more than 35 countries worldwide, with headquarters in Foster City, California. For more than 30 years, Gilead has been a leading innovator in the field of HIV, driving advances in treatment, prevention and cure research. Today, millions of people living with HIV globally receive antiretroviral therapy provided by Gilead or one of the company's manufacturing partners.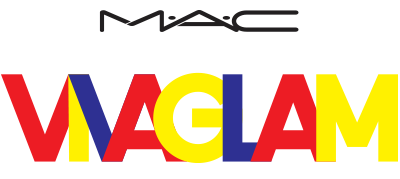 M·A·C VIVA GLAM is the brand's philanthropic campaign where 100% of the selling price of VIVA GLAM Lipstick is donated to organizations and programs aimed at creating healthy futures and equal rights for All Ages, All Races, All Genders.

Since 1884, Playbill has become synonymous with the legitimate theater, serving 3.5 million theatergoers monthly with its beloved programs found in Broadway houses, theaters and fine arts venues across the country.

United's shared purpose is "Connecting People. Uniting the World." From our U.S. hubs in Chicago, Denver, Houston, Los Angeles, New York/Newark, San Francisco and Washington, D.C., United operates the most comprehensive global route network among North American carriers. United is bringing back our customers' favorite destinations and adding new ones on its way to becoming the world's best airline.

ViiV Healthcare is the only company solely focused on HIV and AIDS and is committed to disrupting disparities in care for those most disproportionately impacted by HIV and AIDS. ViiV Healthcare is proud to support Broadway Cares and all they do to support community organizations in the movement to end the HIV epidemic.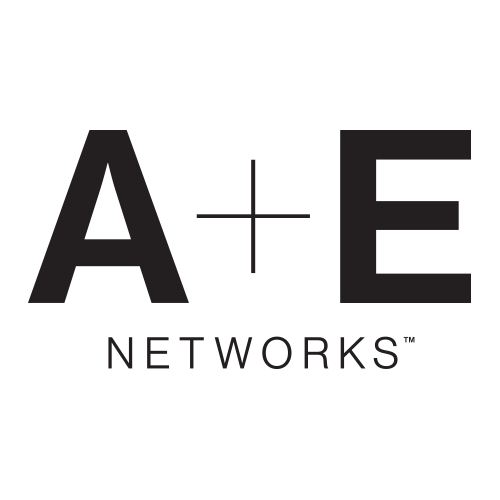 As the philanthropic heart of the Broadway community, Broadway Cares/Equity Fights AIDS is able to connect major corporate brands with one of the nation's foremost creative industries and our most loyal supporters. We are also able to ensure that a corporation's support reaches into nearly every community in the country through our National Grants Program.
Our Corporate Partners are able to build brand loyalty among millions of people associated with Broadway, be it on tour, onstage, backstage or in the audience.
Partner with Broadway Cares/Equity Fights AIDS on a broad range of projects that could include annual partnership, event sponsorship, customized programming, cash and in-kind donations.
We salute these generous partners for their compassionate commitment to making a difference.
✛ Colleen Dewhurst Legacy Society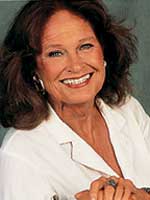 The Colleen Dewhurst Legacy Society is the planned giving program of Broadway Cares/Equity Fights AIDS, honoring those who have included Broadway Cares in their estate plan or will.
The society is named for the late Colleen Dewhurst, the Tony Award-winning actress and past president of Actors' Equity Association. She pioneered the formation of the Equity Fights AIDS Committee, which merged with Broadway Cares in 1992 to become the Broadway Cares/Equity Fights AIDS of today.
"I'm so proud of what we do for each other. There are so many people who thought this thing would never go. That it couldn't be done. But it happened anyway because so many people came forward and, in many different ways, made it happen. And to this very day, I love you all for that."

– Colleen Dewhurst, June 1991
Joining the Colleen Dewhurst Legacy Society ensures that the values that mean so much to you will extend far into the future.
Please contact Nick Mayo, major gifts and planned giving officer, at mayo@broadwaycares.org for information on how to include Broadway Cares in your estate plan or will.
In fiscal year 2021, gifts to Broadway Cares/Equity Fights AIDS were received from the following estates:
Doris Blau Charitable Remainder Annuity Trust
Estate of Joseph Short
Estate of Gary H. Philipp
Estate of John Geist
Estate of Neil Lewis Kirsch
Estate of Richard V. Hamilton
Estate of Sheila Porter
The Joan Lawton Trust
Estate of Robert T. Russell
The FRK Foundation
The following people have provided for an estate or other planned gift to Broadway Cares/Equity Fights AIDS:
Sam Altman
Lee R. Anisman M.D.
Jordan Barbakoff & Philip Jeffery
Phil & Mary Beuth
Walter Bobbie & David Frye
Ann Marie & Robert Borsdorf
Paul Boskind
John Bowab
Katherine Brader
Roy Brayton & Mickey Sullivan
Marcie Brooks
Robert L. Bullock
Kirsten Burkhart
Priscilla Calder-Spielholz
Robert Callely
Liz Caplan & Doug Maxwell
David Cartee
Dr. Oscar Chamudes
Tiffini Chow & Graham Hill
Frank Conway
Larry Cosand
Thomas Cott
Jamie deRoy
Marion Duckworth Smith
Danny Duncan
Alan Eisenberg & Claire Copley
Susanna Erdos
Robert Evers
Judith A. Fanelli
William Fitzgerald
Kenneth R. Fulton
Thomas J. Gentile
John Glover
Dane Grams
Leslie G. Gutierrez
John Halpin
Carrie Anne K. Harrell
Joseph R. Heller, Ph.D. & Frank Ptak
Melody Henshaw
Geoffrey Hoefer & Thomas Wei
Blane Hopkins
Carol A. Ingram
Jeffrey L. Jackman
Barry Allen Johnson
Peter Kaczorowski
Henry Kaplan
Milton Kean
Robert W. Kilgore & Edward A. Richmond
Ron Kollen
Belinda J. Kotin
Robert J. Kunikoff
Adam Kurtzman
Jay Laudato & Thomas Watson
Jay B. Lesiger and Tom Klebba
Richard Lin and Evan Zazula
Stuart Lippner
Bruce H. Lipstadt
Steven F. Lutz
Karen E. Nothmann
Mark & William Macatee
James S Marcus
Richard McCune & Brian Carroll
Peter McKown & Kenneth Heng
David R. McShane
Robert Meier
Bill Melamed Jr.
Terri Miller
Jerry Mitchell
Debra Monk
Jane H. Molloy
Oscar E. Moore
William Morey
Michael Morris
Judith Nelson
James O'Neil Jr
Gilbert Parker
Thompson Patton
Bobby Pearce
Lee Perlman & Linda Riefberg
Peter Pileski, In memory of Bob Avian
Bob Rhodehamel & Dana Snyder
Michael Risinger
Amy Rosenthal
Marion J. Ross
Stuart Ross
Kimberly Russell
Robert Russell
Ben Ryan
Esta Jo Schifter
Jack Schlegel
Susan L. Schulman
Hannah R. Shipley
Joann Skorupski
Margaret Small
Frank Spring
Barbara Cohen-Stratyner
Alfred Szymanski
Scott Vandermyde
Mark Viviano & Randy Triezenberg
Carol Waaser
Douglas J. Ward & Earl Johnson
Terrence J. Witter & Artie de la Cruz
Matthew Woolf and Steven Filenbaum
Jeff Woodman & Melvin Bernhardt
Philip Wright
Carolyn Zaput
[/one_half_last]
We salute our many friends and colleagues who are no longer with us and left planned gifts to Broadway Cares/Equity Fights AIDS.
Jack Abrahams
Louise Alexander
Walter Alford
Florence Anglin
Frank Argiro
Rose Ascenzi
Marie Becker
Francine Beers
Harry Bennett
Melvin Bernhardt
Eva Block
Robert L. Borod
Lester Bowman
Monica Boyar
Roy Bradley
Aron Bromberg
Alice C. Brown
Frances S. Chaiken
Jerome S. Clark
Alvin Colt
Dolores Gray Crevolin
Patricia Croft
Alvin C. Davis
Basil Merle Debusky
Gene Dickey
Elaine D. Dooman
Sophie Eisler
Michael Filerman
Murray Fishman
Aaron Frankel
Roger Franklin
Artie Gaffin
Dr. Vincent Gambino
Harry S. Gold
Joyce Golden
Robert D. Gonzales
Christopher Gorman
Andrew J. Greenhut
Michael F. Hartig
Charles Hamlen
Jerry Herman
Joan Houseman
Barry Allen Johnson
Kenneth Scott Kasman
Mary L. Laslo
Richard Alan Lerner
Linda Lipson
Paul R. Lipson
Howard L. Marcou
Reverend Richard Mietzelfeld
Edward Orgoglioso
Richard D. Overton
Gail Perlman
Warren Pincus
Christine Plath
Bernard B. Plotkin
Katherine Schrier
Heinz Poll & Thomas Skelton
Abraham Raskin
Marty Richards & Mary Lea Johnson Richards
Gerald L. Ritholz & Ray Jarvis
Paul L. Ross
Gordon T. Salter
David Semonin
Eileen R. Shields
Robert Sinacore
Eileen T. Stapleton
Milton J. Tatelman
David Paul Taylor
Gwen Verdon
Samuel J. Waddell Jr.
Marcella Weinberg
Julius Wittman
✛ Board of Trustees
Officers
Robert E. Wankel, president
Thomas Schumacher, executive vice president
Ira Mont, first vice president
Mary McColl, second vice president
Sherry Cohen, third vice president
Philip Birsh, treasurer
Judith Rice, secretary
Paul Libin, president emeritus
Trustees
Cornelius Baker
John Barnes
Scott Barnes
Joseph Benincasa
David Binder
Chris Boneau
Barry Brown
Kate Burton
Lisa Dawn Cave
Kathleen Chalfant
Gavin Creel
Alan Cumming
Maria Di Dia
Richard Frankel
Richard Hester
Richard Jay-Alexander
Beverly Jenkins
Cherry Jones
Frances Jue
Tom Kirdahy
Adam Krauthamer
Nathan Lane
Peter Lawrence
Joe Machota
Nancy Mahon
Kimberly Marable
Kevin McCollum
Jerry Mitchell
Brian Moreland
Javier Muñoz
Bernadette Peters
Billy Porter
Lauren Reid
Chita Rivera
Jordan Roth
Nick Scandalios
Robert Score
Mark Shacket
Kate Shindle
Charlotte St. Martin
David Stone
Tim Tompkins
Tom Viola (ex-officio)
Channing Wickham
Schele Williams
As of October 2022
✛ Broadway Cares/Equity Fights AIDS Staff
Tom Viola, Executive Director
Lane Beauchamp, Director of Communications
Larry Cook, Director of Finance & Administration
Valerie Lau-Kee Lai, Producing Director
Danny Whitman, Director of Development
Production
James Cella
Trisha Doss
Ryan B. Gibbs
Nathan Hurlin
Jason Kooistra
Dan Perry
Beau Speer
Scott T. Stevens
Communications
Mo Brady
Michael Carmine Di Bianco
Jenny Garcia
Víctor Rodríguez
Development
Jenna Adamek
Sarah Cardillo
Frank Conway
Gary Damiano
Cat Domiano
Lori Feren
Nick Mayo
Jack Noseworthy
Jeff Siebert
Susan Slotoroff
Finance & Administration
Michelle Abesamis
Josh Blye
Ngoc Ha Bui
R. Keith Bullock
Ed Garrison
Donald Huppert
Rose M. James
Michael McLean
Brian O'Donnell
Michael Paulsen
Madeline Reed
Retail Outreach
Peter Borzotta
Feliziano Flores
Andy Halliday
Dancers Responding to AIDS & Classical Action
Denise Roberts Hurlin
Knox Martin