Broadway Cares/Equity Fights AIDS
What we do together, makes a difference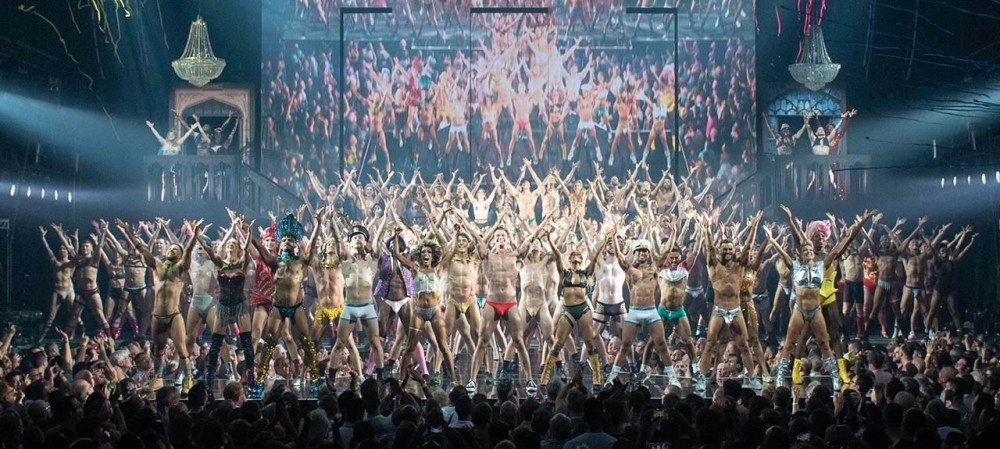 Broadway Bares 2019 Presale
Sunday, June 16, 9:30 pm and midnight
Hammerstein Ballroom
311 West 34th Street, NYC
More than 150 of New York City's most talented dancers will unite for an extravaganza of sensational striptease on Sunday, June 16, at this year's edition of Broadway Bares.


The show will be directed by Laya Barak, an accomplished dancer/choreographer whose work has appeared in the last five editions of Broadway Bares. This year's theme and special guests will be announced later this spring. Barak co-directed last year's Broadway Bares: Game Night.
Broadway Bares was created in 1992 by Mitchell, then a Broadway dancer, as a way to raise awareness and money for those living with HIV/AIDS. In Broadway Bares' first year, Mitchell and six of his friends danced on a New York City bar and raised $8,000.
Last year, Broadway Bares invited stars and fans alike to play at Broadway Bares: Game Night. The tantalizing twist on a typical game night raised a record-breaking $1,875,090. The 28 editions of Broadway Bares have raised more than $19.1 million for Broadway Cares/Equity Fights AIDS.
Broadway Bares receives generous support from presenting sponsor M∙A∙C VIVA Glam.




Back to Top