Broadway Barks Brings Adoptable Pets Back to Shubert Alley!

Dozens of playful puppies and cuddly kittens joined enthusiastic theater artists and fans on July 9, 2022, for the in-person return of Broadway Barks, the annual pet adoption event founded by Mary Tyler Moore and Bernadette Peters.
Broadway's Shubert Alley was filled with the precious pets from 20 New York City area shelters and rescue organizations.
The 2022 event was hosted by Peters and The Music Man star Sutton Foster, who welcomed a brigade of Broadway stars including Foster's co-star Hugh Jackman, plus Shoshana Bean, Billy Crystal, Ramin Karimloo, Jane Lynch, Jaquel Spivey, the cast of POTUS and many more appearing with a parade of adoptable pets.
The delightful dogs and charming cats, eager to find their human companions, took the spotlight as the actors introduced the animals available for adoption and urged attendees to fill out applications.
"Twenty years ago when I was here at Broadway Barks, I adopted two Labrador/Shar-Pei mix puppies," Vanessa Williams, who's now mom to Great Danes rescues Gilly and Roscoe, told the crowd. "We need to give all of these dogs a wonderful home."
Beetlejuice star Kerry Butler followed in Williams' footsteps in 2022. After jokingly announcing they were changing her hit Broadway musical's name to "Beaglejuice" for the day, Butler ended up adopting a loveable Lab mix puppy, which she named Milo.
Since its inaugural event in 1998, more than 2,000 cats and dogs have found their fur-ever homes through Broadway Barks.
Donna Murphy, who adopted her Maltese-Yorkie mix Pippi Shortstockings through the Westchester SPCA, reinforced the message of the day: "Let there be no question about the level of love and integrity and attention that these dogs and cats receive. This event is about finding homes and every animal here deserves a loving home."


This year's lineup of celebrity guests also included Bill Berloni, Tammy Blanchard, Jewelle Blackman, Krystal Joy Brown, Bobby Conte, Clifton Davis, Lea DeLaria, John Dossett, Rachel Dratch, Claybourne Elder, Jared Goldsmith, Randy Graff, Tamar Greene, Chasten Harmon, James Jackson, Jr., Brittney Johnson, John-Michael Lyles, Andrea Macaset, Michael Maliakel, Abby Mueller, Suzy Nakamura, David Paymer, Randy Rainbow, Christopher Sieber, Jennifer Simard, Talia Suskauer, Elizabeth Teeter, Jason Veasey and Julie White.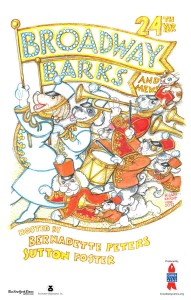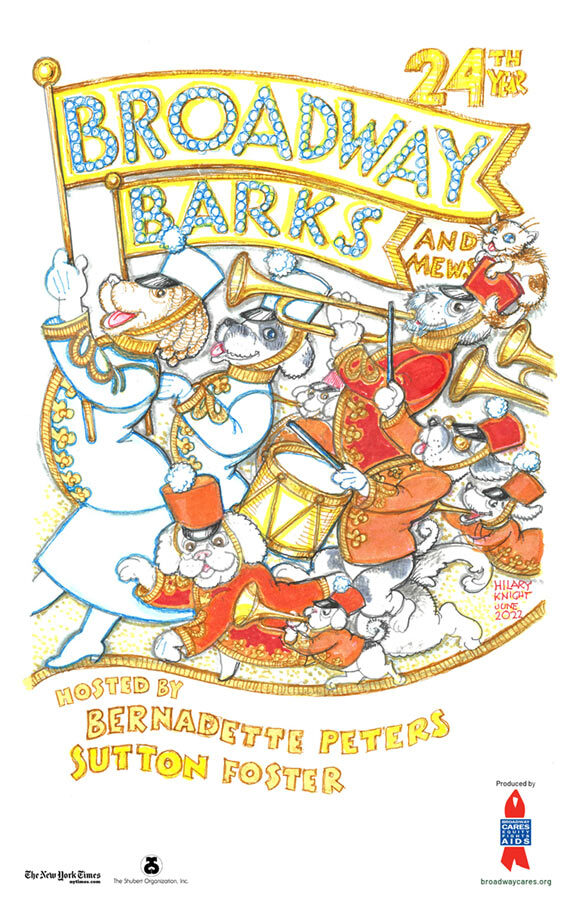 The event opened with cast members from the Tony-winning revival of Hello, Dolly! performing "Put On Your Sunday Clothes," an encore performance from the last in-person Broadway Barks.
The shelters and rescue organizations participating in 2022 were Abandoned Angels Cocker Spaniel Rescue, AC&C, Adopt-A-Boxer, Advocat, Anjellicle Cats, Bideawee, ASPCA, Bobbi and the Strays, City Critters, Francis Friends, Husky House, Linda's Feral Cat Assistance, Little Shelter, Mid-Atlantic Great Dane, Pet ResQ, Save Kitty Foundation, SPCA Westchester, Urban Cat League and Yankee Golden Retriever Rescue.
Broadway Barks was sponsored by The New York Times. The event's producers were Richard Hester, Patty Saccente and Scott T. Stevens.
Photos by Rick Edwards, Heather Gershonowitz for Playbill, Martha Magliula and Michaelah Reynolds for Theatrely
Back to Top