Broadway Cares/Equity Fights AIDS
What we do together, makes a difference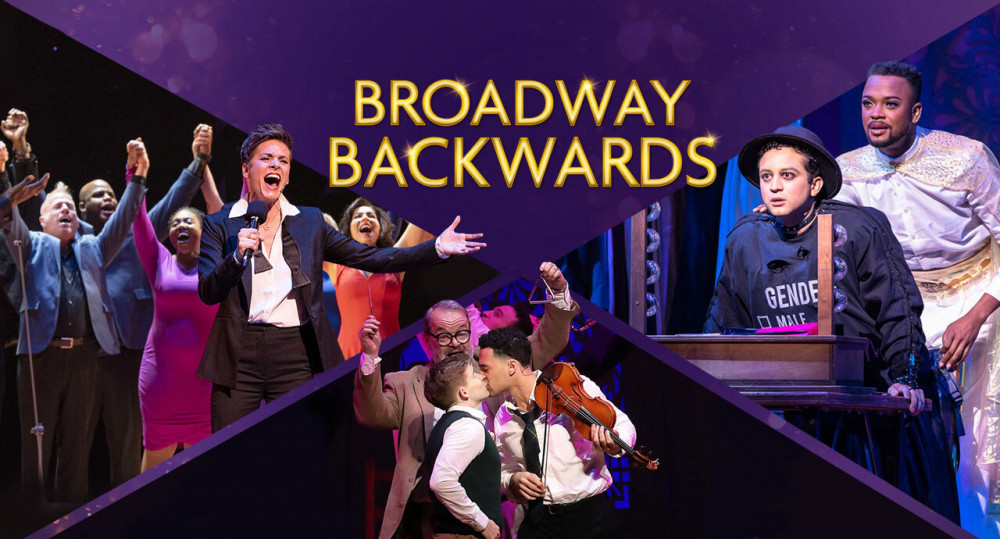 The Colleen Dewhurst Legacy Society is the planned giving program of Broadway Cares/Equity Fights AIDS, honoring those who have included Broadway Cares in their estate plan or will.
The society is named for the late Colleen Dewhurst, the Tony Award-winning actress and past president of Actors' Equity Association. She pioneered the formation of the Equity Fights AIDS Committee, which merged with Broadway Cares in 1992 to become the Broadway Cares/Equity Fights AIDS of today.
"I'm so proud of what we do for each other. There are so many people who thought this thing would never go. That it couldn't be done. But it happened anyway because so many people came forward and, in many different ways, made it happen. And to this very day, I love you all for that."

– Colleen Dewhurst, June 1991
Joining the Colleen Dewhurst Legacy Society ensures that the values that mean so much to you will extend far into the future.
Please contact Nick Mayo, major gifts and planned giving officer, at mayo@broadwaycares.org for information on how to include Broadway Cares in your estate plan or will.
In fiscal year 2021, gifts to Broadway Cares/Equity Fights AIDS were received from the following estates:
Doris Blau Charitable Remainder Annuity Trust
Estate of Joseph Short
Estate of Gary H. Philipp
Estate of John Geist
Estate of Neil Lewis Kirsch
Estate of Richard V. Hamilton
Estate of Sheila Porter
The Joan Lawton Trust
Estate of Robert T. Russell
The FRK Foundation
The following people have provided for an estate or other planned gift to Broadway Cares/Equity Fights AIDS:
Sam Altman
Lee R. Anisman M.D.
Jordan Barbakoff & Philip Jeffery
Phil & Mary Beuth
Walter Bobbie & David Frye
Ann Marie & Robert Borsdorf
Paul Boskind
John Bowab
Katherine Brader
Roy Brayton & Mickey Sullivan
Marcie Brooks
Robert L. Bullock
Kirsten Burkhart
Priscilla Calder-Spielholz
Robert Callely
Liz Caplan & Doug Maxwell
David Cartee
Dr. Oscar Chamudes
Tiffini Chow & Graham Hill
Frank Conway
Larry Cosand
Thomas Cott
Jamie deRoy
Marion Duckworth Smith
Danny Duncan
Alan Eisenberg & Claire Copley
Susanna Erdos
Robert Evers
Judith A. Fanelli
William Fitzgerald
Kenneth R. Fulton
Thomas J. Gentile
John Glover
Dane Grams
Leslie G. Gutierrez
John Halpin
Carrie Anne K. Harrell
Joseph R. Heller, Ph.D. & Frank Ptak
Melody Henshaw
Geoffrey Hoefer & Thomas Wei
Blane Hopkins
Carol A. Ingram
Jeffrey L. Jackman
Barry Allen Johnson
Peter Kaczorowski
Henry Kaplan
Milton Kean
Robert W. Kilgore & Edward A. Richmond
Ron Kollen
Belinda J. Kotin
Robert J. Kunikoff
Adam Kurtzman
Jay Laudato & Thomas Watson
Jay B. Lesiger and Tom Klebba
Richard Lin and Evan Zazula
Stuart Lippner
Bruce H. Lipstadt
Steven F. Lutz
Karen E. Nothmann
Mark & William Macatee
James S Marcus
Richard McCune & Brian Carroll
Peter McKown & Kenneth Heng
David R. McShane
Robert Meier
Bill Melamed Jr.
Terri Miller
Jerry Mitchell
Debra Monk
Jane H. Molloy
Oscar E. Moore
William Morey
Michael Morris
Judith Nelson
James O'Neil Jr
Gilbert Parker
Thompson Patton
Bobby Pearce
Lee Perlman & Linda Riefberg
Peter Pileski, In memory of Bob Avian
Bob Rhodehamel & Dana Snyder
Michael Risinger
Amy Rosenthal
Marion J. Ross
Stuart Ross
Kimberly Russell
Robert Russell
Ben Ryan
Esta Jo Schifter
Jack Schlegel
Susan L. Schulman
Hannah R. Shipley
Joann Skorupski
Margaret Small
Frank Spring
Barbara Cohen-Stratyner
Alfred Szymanski
Scott Vandermyde
Mark Viviano & Randy Triezenberg
Carol Waaser
Douglas J. Ward & Earl Johnson
Terrence J. Witter & Artie de la Cruz
Matthew Woolf and Steven Filenbaum
Jeff Woodman & Melvin Bernhardt
Philip Wright
Carolyn Zaput
We salute our many friends and colleagues who are no longer with us and left planned gifts to Broadway Cares/Equity Fights AIDS.
Jack Abrahams
Louise Alexander
Walter Alford
Florence Anglin
Frank Argiro
Rose Ascenzi
Marie Becker
Francine Beers
Harry Bennett
Melvin Bernhardt
Eva Block
Robert L. Borod
Lester Bowman
Monica Boyar
Roy Bradley
Aron Bromberg
Alice C. Brown
Frances S. Chaiken
Jerome S. Clark
Alvin Colt
Dolores Gray Crevolin
Patricia Croft
Alvin C. Davis
Basil Merle Debusky
Gene Dickey
Elaine D. Dooman
Sophie Eisler
Michael Filerman
Murray Fishman
Aaron Frankel
Roger Franklin
Artie Gaffin
Dr. Vincent Gambino
Harry S. Gold
Joyce Golden
Robert D. Gonzales
Christopher Gorman
Andrew J. Greenhut
Michael F. Hartig
Charles Hamlen
Jerry Herman
Joan Houseman
Barry Allen Johnson
Kenneth Scott Kasman
Mary L. Laslo
Richard Alan Lerner
Linda Lipson
Paul R. Lipson
Howard L. Marcou
Reverend Richard Mietzelfeld
Edward Orgoglioso
Richard D. Overton
Gail Perlman
Warren Pincus
Christine Plath
Bernard B. Plotkin
Katherine Schrier
Heinz Poll & Thomas Skelton
Abraham Raskin
Marty Richards & Mary Lea Johnson Richards
Gerald L. Ritholz & Ray Jarvis
Paul L. Ross
Gordon T. Salter
David Semonin
Eileen R. Shields
Robert Sinacore
Eileen T. Stapleton
Milton J. Tatelman
David Paul Taylor
Gwen Verdon
Samuel J. Waddell Jr.
Marcella Weinberg
Julius Wittman
Back to Top