Broadway Cares/Equity Fights AIDS
What we do together, makes a difference

Preview of: Annual Report 2022
October 1, 2021 – September 30, 2022

✛ From the President and the Executive Director
Dear Friends,
As we reflect on fiscal year 2022 – the year since Broadway reopened – Broadway Cares/Equity Fights AIDS was cautiously optimistic about stepping back into theaters with our legacy events and iconic Red Bucket fundraising, hoping that audiences would join us.
Today, we can say with gratitude that your enthusiasm to rejoin us far exceeded our expectations.
We undertook the in-person return of three of our most anticipated annual events: Broadway Backwards, Broadway Bares and Fire Island Dance Festival.
In the spring, our first full in-theater fundraising campaign was fueled by 40 Broadway, Off-Broadway and national touring productions, led by incredible, record-setting enthusiasm from Hugh Jackman, Sutton Foster and the company of Broadway's The Music Man. Collectively they encouraged countless individuals to generously make donations to our iconic Red Buckets.
And after bringing theater enthusiasts together for our first post-shutdown Broadway Flea Market & Grand Auction in 2021, our beloved Broadway street fair and community celebration returned even stronger in September 2022 to wrap up the fiscal year.
This year's successes also wouldn't have been possible without the steadfast support from our Visionary Circle, Angels Circle, Leadership Council, NextGen Advocates and myriad of corporate events, online fundraising opportunities and sponsorships.
All of these efforts allowed Broadway Cares to restore our grant-making support to the pre-pandemic levels of 2019, awarding $8.6 million grants to more than 450 social service organizations across the country through the National Grants Program. This remarkable support is in addition to the $8.2 million awarded to the Entertainment Community Fund (formerly The Actors Fund) over the last fiscal year. On behalf of everyone at Broadway Cares, thank you for welcoming us back with open arms. Along with the entire theater industry, you've embraced our efforts this year with passion and generosity. We can't wait to see what we next do together to make a difference.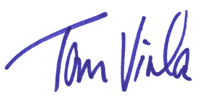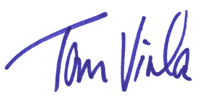 Tom Viola
Executive Director


Robert E. Wankel
President
✛ Where Does All The Money Go?
✛ Financial Statements Fiscal Year 2022 (PDF)
✛ IRS Form 990 Fiscal Year 2022 (PDF)
✛ Entertainment Community Fund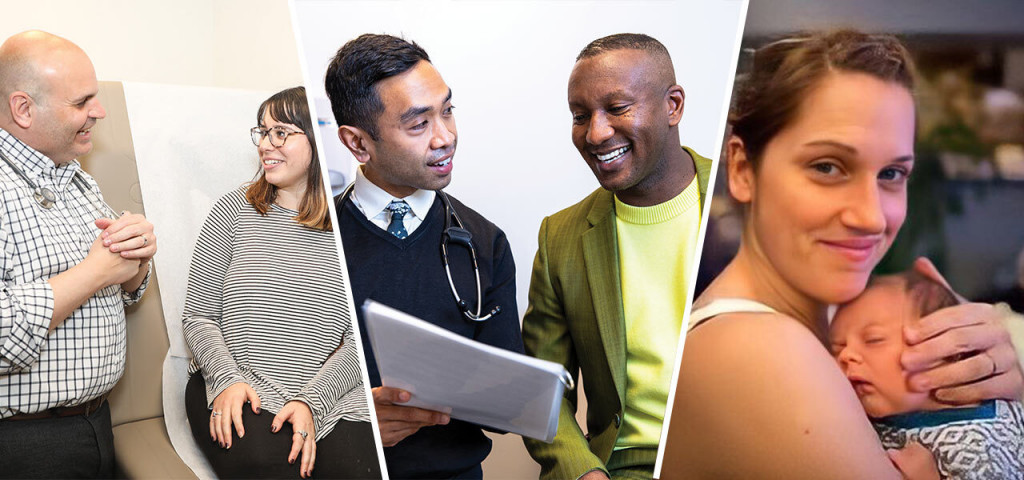 Broadway Cares/Equity Fights AIDS is the largest single financial supporter of the Entertainment Community Fund (formerly The Actors Fund). Because of the generosity of Broadway Cares' donors, $8.25 million was awarded to the Fund in fiscal year 2022.
The support included funding for a safety net of services helping everyone in entertainment and the performing arts.
For three decades, Broadway Cares/Equity Fights AIDS donors and supporters have helped create that safety net, easing the burdens of industry professionals so they can focus on what they do best: telling stories.
Even those who have consistent jobs in the theater industry are vulnerable to unforeseen circumstances — an unplanned show closure might mean they are suddenly without insurance or an unexpected injury could mean expensive specialty care.
When actor Julie Reiber got pregnant with her first daughter, she hoped to put in maternity leave from performing in Broadway's Priscilla Queen of the Desert. Her stage management team told her the show would soon be posting its closing notice and recommended she stay in the show, otherwise she wouldn't receive the closing notice severance, which included health insurance. She stayed until she was 16 weeks pregnant, which was much longer than she had hoped or expected.
"I plowed through," Reiber said. "I didn't want to be jumping around in heels—I was miserable. My body hurt. But I had postpartum preeclampsia, so not having insurance wasn't an option."
While the COVID-19 pandemic added another layer of unpredictability, those working in the Broadway ecosystem still needed to maintain their necessities such as addiction recovery, housing and sustainable health insurance. These are concerns that shouldn't get in the way of an actor enchanting the audience with their high notes, or a costume designer innovating material masterpieces. A year after the industry reopened, health care remained a top priority for entertainment professionals. To alleviate this anxiety, Broadway Cares granted $1 million in fiscal year 2022 to the Fund for the creation of Every Artist Insured through the Fund's Artists Health Insurance Resource Center (AHIRC).
Due to the episodic nature of performing arts employment, it's tough for industry professionals to secure and sustain health insurance in between gigs. The COVID-19 pandemic caused a huge crisis as industry members lost weeks of work that would have qualified them for health insurance from their various unions. It's a devastation the industry is still rebuilding from. With the $1 million Broadway Cares grant, the Every Artist Insured initiative helped secure affordable health insurance plans that allowed industry members to maintain coverage without interruption. AHIRC was able to double its staff to increase its free and confidential health insurance counseling and enrollment support services.
"People are still hurting," Fund Chairman Brian Stokes Mitchell said at the time. "Insurance, for example. For many who work in television, film, theater, your insurance is predicated on weeks worked in the previous year. People need substance abuse counseling. A lot of people are still dealing with long-COVID issues, especially those who, like me, got that Delta variant."
"We recognize that it can be uniquely challenging to sustain a life in the arts," Fund trustee and Emmy-nominated Grey's Anatomy star Chandra Wilson added. "It is why we come together as a community to help each other."
The Fund's Friedman Health Center for the Performing Arts is an important medical provider for New York City's entertainment community. Located in the heart of Times Square, the center meets the medical needs of industry professionals, ranging from podiatry care to family planning to general treatment. As the industry rebounds from the devastating impact of COVID-19, having a reliable and consistent health center and health care options are crucial to the industry. This year, Broadway Cares increased its support of the Friedman Health Center to $1.5 million.
In addition, Broadway Cares provided $100,000 earmarked specifically for the Broadway Flu Shot Program, led by Dr. Jason Kindt, The Friedman Health Center's medical director. Formerly managed by Dr. Barry Kohn's Physician Volunteers for the Arts, this 20-year program of free flu shots offers a level of accessibility to the theatrical community, as they are provided onsite in the backstage area of Broadway theaters as well as union and theatrical management offices.
"We've always emphasized the importance of the health of our community. As we help our industry rebound from the effects of COVID-19, we recognize that health care remains a top priority to keep our community safe and thriving," Broadway Cares' Executive Director Tom Viola said. "Thanks to the kindness and compassion of our donors, we continue to eagerly support the Entertainment Community Fund's essential services that address our theatrical community's many needs."
Support for the Entertainment Community Fund
| | |
| --- | --- |
| COVID-19 Emergency Assistance Fund | $2,000,000 |
| Every Artist Insured Services | $500,000 |
| The Friedman Health Center for the Performing Arts | $1,500,000 |
| HIV/AIDS Initiative | $1,000,000 |
| Artists Health Insurance Resource Center (AHIRC) | $1,000,000 |
| Phyllis Newman Women's Health Initiative | $800,000 |
| Addiction and Recovery Services | $500,000 |
| The Dancers' Resource | $250,000 |
| Senior Services | $200,000 |
| The Career Center | $150,000 |
| Safe Workplace Initiative | $100,000 |
| Broadway Flu Shot Program | $100,000 |
| Looking Ahead – The Paul Libin Center | $50,000 |
| The Stage Managers' Project | $50,000 |
| Annual gala, memorial donations and other benefit support | $51,000 |
| | Total: $8,251,000 |
Since 1987, Broadway Cares/Equity Fights AIDS has provided more than $128.7 million in support to the Entertainment Community Fund. For more information about the Entertainment Community Fund, visit entertainmentcommunity.org.
✛ National Grants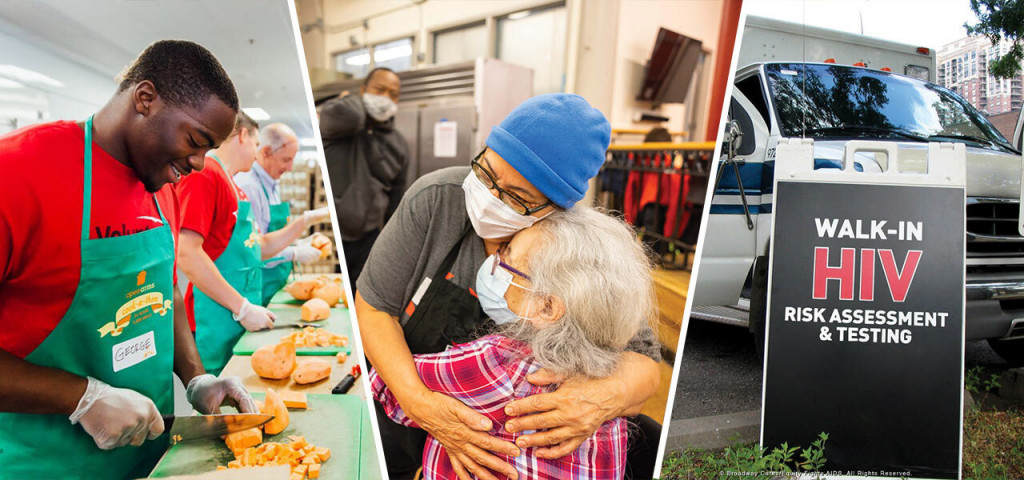 The sign on the door of the St. Clement's Episcopal Church food pantry was ominous: "Closed until additional funds can be secured to fill the pantry shelves."
Like other neighborhood food banks across the country, St. Clement's is a vital resource to its midtown Manhattan community, providing canned goods, fresh vegetables, pastas and other essentials to countless individuals and families year-round.
Just a couple blocks from the nonstop bustle of Times Square, the temporary closure at St. Clement's exemplified the struggles facing organizations large and small as they continue to battle back from the increase in need and decrease in funding during the COVID-19 pandemic.
Yet, thanks to the generosity of Broadway Cares/Equity Fights AIDS' donors and supporters, annual grants to places like St. Clement's returned to, and in some cases exceeded, their pre-pandemic levels in fiscal year 2022.
"This achievement made a significant difference in how a wide variety of services continues to be delivered to hundreds of thousands of people living with HIV/AIDS, COVID-19 and other debilitating illnesses in New York City and across the country," Broadway Cares Executive Director Tom Viola said. "It's a testament to the commitment of Broadway Cares' donors and the extended theater community who help make these grants possible."
Broadway Cares' National Grants Program awarded a record $8.65 million in fiscal year 2022 to 485 social service organizations in all 50 states, Washington D.C., and Puerto Rico. In 2019 – the last full year of grants before COVID-19 hit – Broadway Cares awarded a then-record $8 million in national grants.
When COVID-19 shut down the theater industry in March 2020, just as Broadway Cares' spring in-theater fundraising efforts were to begin, Broadway Cares anticipated having to temporarily suspend grant-making altogether. However, thanks to Gilead Sciences and major donors, $1,171,000 was awarded to 279 organizations. Similarly, in 2021, contributions from Gilead Sciences and major donors meant 252 social service providers received spring grants totaling $1.6 million.
When Broadway reopened in 2022, grant-making returned to its traditional schedule, awarded through three primary grant rounds.
In January 2022, $2.5 million was provided to 127 food service and meal delivery programs.
These organizations are based in cities and small towns, serving urban centers, rural communities and everything in between. The ultimate beneficiaries of the grants – the tens of thousands served by the organizations – found comfort again through eating with neighbors, freedom from isolation thanks to daily home-delivered lunches and strength from a nutritious diet tailored specifically for them.
As one organization noted: "We've seen that a spark of connection, just a puff of hope, can become a bright flame. Simply being there – with a shared meal, an outstretched hand or a celebration of goal achieved – fans the flames of dignity and hope."
In March 2022, $1 million was shared with 45 of the largest AIDS service and nationally recognized advocacy organizations.
Then in June, 21 actors and stage managers who helped lead their shows' efforts in the Spring Fundraising Campaign met to award 2022's final grants. They represented 14 shows: Aladdin, American Buffalo, The Book of Mormon, Chicago, Come From Away, Dear Evan Hansen, Hadestown, Harry Potter and the Cursed Child, Hamilton, The Lion King, MJ, Moulin Rouge! The Musical, Six and Wicked.
Gathered around a large conference room table and remotely on Zoom, the committee reviewed 262 applications from organizations providing essential support through direct services, emergency assistance, harm reduction and quality of life services.
This round awarded $2,135,000 in grants in four categories. In the first, just over 100 direct services organizations – which focus on the well-being of their clients, including case management expenses, transportation costs, gasoline and care of vehicles, personal care items and clothing – received $795,000 in grants. Emergency financial assistance grants totaling $582,500 were awarded to 72 organizations that provide urgent or short-term support for bills, food, transportation or health insurance.
Another 48 organizations were awarded $527,500 for harm reduction programs to focus on care for those living with addiction, HIV/AIDS or those at significant risk for HIV infection. And 39 quality-of-life service organizations received grants of $230,000 to help provide companion animal support, art and education projects to the underserved, summer camps and recreational programs for children living with AIDS and their families and more.
Because of the success of the Spring Fundraising Campaign, the continued support of Gilead Sciences and countless other donors, the grants were fully restored and even increased for some. The average grant amount in this round increased from $7,584 in 2019 to $8,200 in 2022. The applications also included nine new organizations from Arizona, California, Indiana, New York, Ohio, South Carolina and West Virginia that were invited to join this grant round.
Some of these organizations are the only of their kind in their area – like Alaskan AIDS Assistance Association, which was established in 1985 and is now the state's leading HIV/AIDS-focused agency serving 91% of the state. Their existence is essential for those they serve.
John Eric Parker, a grant committee member and actor in Broadway's The Book of Mormon, said, "With these national grants, we are actually keeping the doors open for some of these organizations." As for St. Clement's in New York, the food pantry – which has been part of the National Grants Program since 2008 – received an emergency $7,500 grant from Broadway Cares to restock its shelves and reopen its doors.
2022 National Grants
| | |
| --- | --- |
| Food Service and Meal Delivery Programs | $2,532,500 |
| Local AIDS Service Organizations | $3,180,000 |
| Emergency Grants for Pandemic Relief | $750,000 |
| Supplemental Grants and Shared Support | $971,000 |
| Theater Organizations Social Service Grants | $367,500 |
| Broadway Community Emergency Response Grants | $850,000 |
| | Total: $8,651,000 |
2022 National Grantees by State
Please use the drop-down box below to view by state all the agencies Broadway Cares/Equity Fights AIDS funded in fiscal year 2022.
✛ International Grants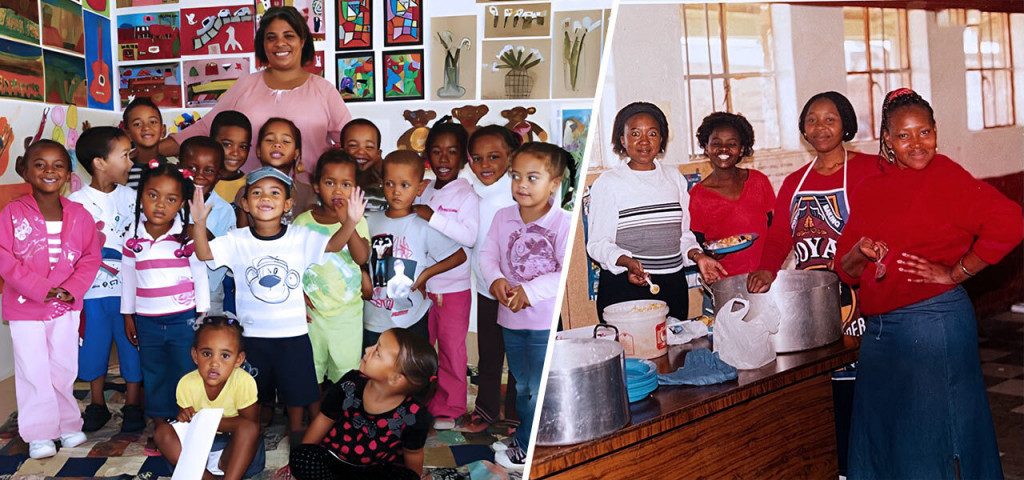 International actors and their productions have long participated in Broadway Cares/Equity Fights AIDS' audience appeals. To celebrate these valued and crucial fundraisers, Broadway Cares grants a portion of the funds they help raise to service organizations in their native countries.
These international charities are chosen and introduced to Broadway Cares by the company members themselves. In fiscal year 2022, Broadway Cares made grants to international organizations totaling $227,050.
An ongoing focus for Broadway Cares' international grants round is South Africa, which continues to have the biggest HIV epidemic in the world with 7.7 million people in the country living with HIV. That reality resonates for many in the cast of Disney's acclaimed production of The Lion King who are natives of South Africa. They've seen the epidemic's toll first-hand in their hometowns and villages.
Inspired by The Lion King's enthusiastic fundraising efforts, more than $5.8 million has been awarded in grants to South African HIV/AIDS organizations since The Lion King opened on Broadway. In 2022, $150,000 was shared with service providers identified by the South African actors in the Broadway and national touring companies of The Lion King.
2022 International Grants
| | |
| --- | --- |
| South Africa | $150,000 |
| Miscellaneous one-time grants | $77,050 |
| | Total: $227,050 |
✛ Visionary Circle and Angels Circle
The following are members of the Visionary Circle and Angels Circle as of September 30, 2022. Names in bold indicate Premier Visionaries and Archangels, donors who increased their gift by 25 percent or more over the previous year. Contributions are not related to event ticket or merchandise purchases.
We thank these Visionaries and Angels who provide essential support for those affected by HIV/AIDS, COVID-19 and other life-threatening illnesses across the country. For more information about the benefits of the Visionary Circle or Angels Circle visit broadwaycares.org/angels or contact Sarah Cardillo at cardillo@broadwaycares.orgor 212.840.0770, ext. 275.
Luminary
gifts of $100,000 and above
Liz Armstrong
Danny Baron in loving memory of Artie Gaffin
Craig Newmark Philanthropies
The Dorothy Strelsin Foundation
The Dream Alliance
The Fred Ebb Foundation
Phill Gross & Elizabeth Cochary Gross
Hugh Jackman & Deborra-Lee Jackman
Marc & Mary Lou Seidner
The Shubert Organization
Jodi & Howard Tenenbaum
Peg & Gary Wendlandt
Beacon
gifts from $50,000 to $99,999
Jerry & Terri Kohl
Judi Krupp in memory of Rebecca Luker
Lee Perlman & Linda Riefberg
Thomas Schumacher & Matthew White
The Ted Snowdon Foundation
Brian S. Snyder
Lizzie & Jonathan M. Tisch
Anonymous (1)
Trailblazer
gifts from $25,000 to $49,999
John R. Alchin & Hal Marryatt
Benard L. Maas Foundation
Laura M. Boedeker
James & Debbie Burrows
The Coffey Family
Gavin Corcoran in memory of Charles Wallace Collier
Toni Downey
Timothy J. Fazio
Jules Fisher & Graciela Daniele
Mary D. Fisher
Arabella Langhorne
Larry L. Luing Family Foundation
Judith Light & Robert Desiderio
Richard Lin & Evan Zazula
Mary Lea Johnson Richards 1997 Charitable Trust in memory of Mary Lea Johnson Richards & Martin Richards
Abigail Merrill
The Morison-Iwanowski Family in memory of Tom Fenaughty
Myrna & Freddie Gershon in memory of Steve Sondheim
James L. Nederlander & Margo M. Nederlander
Mary C. & Richard J. Parrish
René Plessner
Jeffrey Seller
Amy Sherman-Palladino
Kendrick Shope
Hollis Stern
Carter & Kim Strickland
The Winston Foundation
The Zarley Family Foundation
Anonymous (3)
Innovator
gifts from $10,000 to $24,999
Sam Altman in memory of Murray Schapiro & Shirley Herz and Jerry Tischman
Susan & Crystal Atkins-Weathers
Bainbridge Foundation
The Barbara Epstein Foundation Inc.
Terry & William Biggins
Walter Bobbie & David Frye
Roy Brayton & Mickey Sullivan
Barbara Broccoli
The Carl Jacobs Foundation
Champion Charities
The Crimson Lion / Lavine Family Foundation
Deborah Dakin
Ken Davies
William W. Donnell
Frank Duff & John Okuloski
Robert Evers
Tobi & Eugene Faut
Jennifer Flackett & Mark Levin
The Fosdick Fund
Ronald & Susan Frankel
Kenneth R. Fulton
Thomas Gentile
George & Irina Schaeffer Foundation
Valerie Gordon-Johnson & Doug Johnson
Jill & Marty Handelsman
Harriett D. Kittner Foundation
Scott Hawley
Jerome M. Cohen Foundation
The John D. Evans Foundation
Karen Johnston
Ilana Kameros
Greg Kammerer & Frederick M. White
Michael Kim & Caspar Sun
Henry L. Kimelman Family Foundation
Emily J. Klopfer
Deirdre & Mark LeMire
Joseph Levi
Paul & Florence Rowe Libin
Tom Lombardi
Leslie Lyles
Laura Anne Lewis Mantell, M.D. & Alan Mark Mantell
Stephanie & Carter McClelland
William Megevick in memory of Larz Anderson
Keith Miller
Miranda Family Fund
Miriam Schaeffer Family Foundation
Stanley Newman & Dr. Brian Rosenthal
Rob O'Neill & Shawn Anderson
Stephen Paine
The Pearinder Foundation
Michael C. Ray
Michael Raymond & Andrew Moyer
Barbara Rohdie*
Mickey Rolfe & Bruce Tracy
The Ross Foundation
Paul Rumsey
Wendy B. Samuel
Noah Evan Samuels in memory of Anne Samuels Roberts
Scarlet Feather Fund
Pieter Schenck & Sioux Logan*
John E Schumacher in honor of Joan Johns Schumacher
Jayne Baron Sherman
Paula L. Sindlinger
Rob Stoll
Lynn & Bruce Surry
Steve Sweet
The Tapper Gorevic Family
Bob Tuschman
The Venable Foundation
John Voege & Geoffrey Paul
David Wackman & Jason Rardin
The Waldman Foundation
Barbara Whitman
Diane M. & Kevin Wilshere
Yardi Systems*
Zion Lutheran Church
Anonymous (7)
Guardian
gifts from $5,000 to $9,999
The Al Hirschfeld Foundation
The Alice Ghostley Foundation
Richard Ambrose
George Annarella in memory of his wife Corinne Guttman and his brother-in-law Les Guttman
Whitney Arcaro
Sarah Ashman & Ron Gillespie in memory of Howard Ashman
ATPAM – Association of Theatrical Press Agents & Managers
Jennifer Balbier
Douglas Bella & David Hunt
Bendit Family Foundation
Nancy Duggan Benson
Mark Bergamini & Christopher Oates*
Richard Bernardo & Matthew Houston
Lynn A. Booth
Carol Bresler & Carolyn Billinghurst
Butkiewicz Family Foundation in honor of Judy Wheeler and Tim Regan
The Calamus Foundation
Patricia & Carroll Cathey
Annette Cerbone & Suzanne LeVan
Barbara, Jerry, Ben and Hanna Chait
Cathy Chernoff
Mitchell Clarfield
Paul & Kelly Cole
The Column Awards
Dr. Mitchell A. Combs & Frank C. Druse III
Robert N. Cory & Shuichiro Takeda*
Gavin Creel
E Gerald Dabbs MD
Scott Dainton in memory of Andy Zerman
Derek Danton & Robert Berk
Debra DeMartini
Charles Deull
Jamie deRoy in memory of Stephen Sondheim
Drew Desky & Dane Levens
David DeSocio
Valerie DiFebo
Sam Ellis in honor of Valarie Silver Ellis
Ellen Esposito
Feinstein's/54 Below
Jeannine M & Scott D Flynn
Barrett Foa
Barbara H. Freitag
Gerda Lissner Foundation Inc. in loving memory of Scott Barnes & Brian Kellow
Joanna Gleason & Chris Saradon
Judy & Steven Gluckstern, in memory of Michael Palm and Charlie Hamlen
Dan Goggin
Amanda Green & Jeffrey Kaplan
Alma Guimarin
Alison Hall
Theresa D. Herman
The Hilaria & Alec Baldwin Foundation
Larry Hirschhorn & Melissa Posen
Larry & Rita Hunter
The Joe & Hellen Darion Foundation, Inc.
John L. McHugh Foundation
Karma Foundation
Andrew Keenan-Bolger
Celia Keenan-Bolger & John Ellison Conlee
Karen E. Kennedy in memory of Muriel & Bob Kennedy
Alan Keith & Richard Brand
LaFountaine Family Foundation**
Stacey & Kristopher Leary
Fran Macferran
Jennifer Manocherian
Sue Marks
Tom Marshall & Kathy Keneally
James Martin
Clif Mathews & Brian Lurie
Leslie & Jordan Mayer
Richard McCune & Brian Carroll**
Heather J. McDonald
Marianne McGrath Mills
Jacque & Charles McLaughlin
David R. McShane & The Samantha Fund
Eli Milbaur & Ryan Cangello*
Jerry Mitchell
Ira Mont & Jill Cordle Mont in memory of Annette & Stuart Mont, Dan Cordle and in honor of Joan Cordle
Javier Morgado in memory of Eddie Sweetnam
William Morey in memory of Christopher Tisone
Sandy Mulligan
Nathan Noh
Nora Roberts Foundation
Tony Origlio & Kip Vanderbilt
James G. Pepper*
Petty Hefte Family Foundation
Monica & Greg Reid
Stephen Kroll Reidy* in memory of Carolyn Reidy
Bob Rhodehamel & Dana Snyder
Richard and Diane Weinberg Family Foundation
Richenthal Foundation
Robert Rivkin & Cindy Moelis
Amy Rosenthal in loving memory of Dorothy Scott and Gloria Rosenthal
Meryl Rosofsky & Stuart H. Coleman*
Moe & Jack Rouse
Paul Russell & Beryl Raff
CJ Salvani
Megan M. Savage
Matthew Schermerhorn & Andy Rice
Frank Selvaggi & Bill Shea
Carolyn & Marc Seriff
James L. Simon
Iris Smith
Geula Solomon
Cori Stolbun
Abbie Strassler
Susan & Eliot Black Foundation
Steve Symonds
Theatrical Wardrobe Union Local 764 IATSE
Thompson Turner Productions
Seth Tribble & David Vansuch
The Tweedlie Center for the Arts
Richard J. Underwood
Judy Vincent
Alice Wang & Peter Spiegelman
Nina & Gary Wexler
Jim Whitman & Sara McDougall
Jayne Williams
Russ Woolley
John Yonover
Robert E. Zimmerman
David Zippel & Michael Johnston
Anonymous (11)
Anonymous*
Anonymous, in memory of Gale Nigrosh
Champion
gifts from $2,500 to $4,999
Actors' Equity Foundation
Randy Adams
Aaron J. Albano
Sara M. Allan
Gerry & Hank Alpert*
Alpuche Family
James J. Andrews* in honor of Dr. Steven Margolin and Maryanne Travaglione
Mitchell Appel
Gerald M. Appelstein*
Scott Archimbaud & Patrick Douglass
Anne Banfield
Jordan Barbakoff & Philip Jeffery in loving memory of Rob Sinacore
John Barnes & Charles Champagne
Ivan M. Bart in memory of Adam Balzano
Jack W. Batman & Sidney J. Burgoyne
Michael & Kimberly Beatrice
Benjamin & Seema Pulier Charitable Foundation, Inc.
Dr. Benton & Rachel Brown
Andrew Berdon*
Elaine D. Berger
Mark Bernhardt*
Amy Bermudez
Claude Bernstein & Melody Wang
Herb & Ron Black
Blaine
Ann Marie & Robert Borsdorf
John Bowab
Scott Brittingham in memory of Christopher Caruso
Corey Brunish & Jessica Rose Brunish
Buchwald
Bruce Burg
Christopher Cara
Cristina Carlson
Cunningham Escott Slevin & Doherty
Marc Chalet & James Ting
Girlie Chang & Michael Vermut
Michael & Diane Christian*
Sylvia Choi
Alissa Cipriano
Gloria & Charles I. Clough Jr.
Clinton A. Cobb
Samantha & Drew Cohen in memory of Richard Salfas and Michael Friedman
Ricky Coombs & Seth Stuhl
Thomas Cott* in memory of Philip Carlson
Bronwen Cound & William Brody
Karen Courtney
Michael David & Lauren Mitchell
Todd Davis
Maria Di Dia in loving memory of Doug Salmon
Joseph Dimino
Salvatore E. Dirschberger
Andrew Dolkart in honor of Paris Richard Baldacci
Mark Donofrio & Alexander Lach*
Judy & Tim Dove*
Linda Duncombe
Thor Eckert
Christopher & Candace Edelmann in honor of Mark McClary
Maryann Edgecomb
Nicole Eldridge
Anthony, Kristina & David Ellenbogen
Theo Elliman*
Deborah & Matt Ellis
Eric Emeric
Nigel Emmett
Peter Entin & Barbara Janowitz
Bill Evans & Chuck Fischer in memory of Mike Nichols
Joe Evall & Richard Lynn
Ken Fakler & Luc Bouchard-Fakler
John & Margaret Falk*
James Fedigan
Doug Fiebelkorn & Andrew Hall
Steven Filenbaum & Matthew Woolf, CFP
Ken Finkelstein
Kelly Finzer in honor of Michael DelBene
Elliot Fishman & Dale Abrams
Charles Flateman & Gail Goldstein
Lauren Foley
Jonathan Foster, M.D.
Dale J. Fournier & Michael R. Wellington*
Douglas Frantz
Vincent Gaeta
Michael Gerdes
Richard Gerrig & Timothy Peterson
Roger Gindi & Gregory Victor
Dale Glasser in memory of Steven Glasser
Bruce & Suzanne Glassman
Justin Gleiberman
Jan & Steven Golann
Marcia Goldberg & Paul Garrity
Sherri Goldberg
Peter & Roberta Gottlieb
Gramercy Park Foundation
Douglas Greene
Howard Grossman, M.D.
Addie Guttag
James F. Haag
Gail L. Heinemeyer
John M. Hemmer
Richard Hester & Michael Mastro in memory of Helen Hester
Susan & Neal Hirsch
Karen Hoefer
William S. Hoover, M.D
Bill Hutton in memory of Dr. Joel D. Weisman
Kathy Inch
Bonnie Inserra
Rach Ireland
Jim & Kerry Jacobson
Jerome S. Glazer Foundation
Earl Johnson & Douglas Ward
Michael Johnston
Joanna Jordan
Benita & Joe Kaminkow
Howard & Karen Kellman
Kerry A. Keenan
Angela Lansbury
William Lauch
Deborah and  Rocco Landesman
The Lenore & Howard Klein Foundation
Todd Lamb
Sunhee Lee & Laird Zacheis
Ginna Le Vine
Victoria McNeil Le Vine
William Ludel & Tracy Cohen
Daniel & Linda Lynch
John J. Mackerey
Barbara Manocherian
Nina Matis & Alan Gosule*
Jennifer Mayer
Michael McCarthy & Lars Kontz
Patrick McCarthy
James McKenzie
Peter McKown & Kenneth Heng
Drew McLellan
Kati Meister
Marius Meland & Eng Kian Ooi*
Jeff Meleski & Steve Markov
Elliott & Cathy Masie
Katherine Miller
David Montague & Michael Selter
Joe P & Edna B Moore Jr
William Moore
Jason & Debbie Moss
Janissa Muller
Bebe Neuwirth & Chris Calkins*
Tony Napoli & Gary Newman
Douglas J. Nieters
Judith A. Nelson** in memory of Wayne McCarthy
Mr. & Mrs. Frank P. Nocco
Joseph Obermayer
Michael Paleos
Gregg Passin
Jeff Perlis
Bonnie & Alan Petsche
Erik Piecuch & Alex Wright
Peter Pileski in memory of Bob Avian
Theresa & Pete Piliero
Gloria Piraino
Frances Pu
Dr. Judith Quick
Ron Rafay
Eileen & James Rath
Ray Wetmore Productions
Jonathan Rebell & Noah Levine
Jana Rich & Jill Nash
Richard F. Walsh/Alfred W. Di Tolla/Harold P. Spivak Foundation
Rita & Jeffrey Adler Family Foundation
Jose Rojas Jr. in honor of Bartley Whitman
Rose Brand
Harry B. & Adrienne Rosenberg
Sally Rosenberg & Bruce Charendoff
Susan Sarandon
The Sartain and Tamez Family Trust Fund
Nick Scandalios
The Sartain and Tamez Family Trust Fund
Schaffer Family Foundation
Susan & Stephen Scherr in honor of Ellen Greenwald
The Schroeder Family in memory of John T. Schroeder
Will Schwalbe & David Cheng
Adam Schwab
Seedtime Fund Inc.
Elliott R. Sernel
Jeannette Sessing
David Maurice Sharp
David Shmerler
Show Scents
Silva Theatrical Group
Elliott L. Sirkin in honor of Chita Rivera, Carol Lawrence and Mickey Calin
In memory of Michael Smith
Abigail Rose Solomon
Ruth Stevens & David Olson
Steve Stone & Leslie Benedetto in honor of Max Marlo
Elizabeth Stribling-Kivlan
Jim Scully
Sweet Hospitality Group
Bill & Larry Tabbit-Humphrey
John Tartaglia
Amy F. Thompson
Tracy & Lainey Todd
Jeffrey Trachtman & Peter Chao
Tom Viola
Viramontes Family
Carol Waaser
Dawn & Jim Watson
Steve Werner
Mr. & Mrs. Richard C. Wiggers in memory of T. Thorne Wiggers
Scott Wilcox
Terrence J. Witter & Artie de la Cruz
Jeff Woodman in memory of Melvin Bernhardt
John Wuertz & Abzal Ayubeally
William P Zanetis in memory of Christopher Tripp Zanetis
Kathryn Zickert
Anonymous (5)
Ambassador
gifts from $1,000 to $2,499
Scott & Paula Aaronson in honor of Zach Aaronson
Amy Abrams
Ken Adler in memory of Ellen Adler and in honor of Jon Adler
Richard Ahrens in loving memory of Gloria Rosenthal
Aladdin Broadway Company in memory of Gloria Johanson
Susan M. Allardice
Joseph T. Amodeo
Christine Amorossi
Matthew Amsterdam
Lee R. Anisman M.D.
The Apatow-Mann Family Foundation
Michael Arellano & Tom Burley
Joan Arenstein
David Glenn Armstrong in joyful memory of Peter Frame
The Arthur Loeb Foundation
Ward Auerbach & Andy Baker*
Austin Community Foundation
Jay Axelrod
Dr. Don Bacigalupi & Daniel Feder
Jon Robin Baitz
Cornelius Baker
Robert L. Baker
Ian & Kim Band
Tobias Banks
Catherine Bannister
John Bantivoglio
Christopher & Paris Barclay
Susan Bardach
Laura Z. Barket
Scott Barnes in memory of Brian Kellow
Sena Baron*
Bob Barrack & Barbara Leistner in honor of John Schumacher
The Barrington Foundation Inc.
Christopher Barth
Joy, Ben & Judge Baskin
Kari Bassett
Frederick & Kathy Baumann
Beech Street Foundation
Nan & Joe Benincasa
Taffy Benjamin
Carol & Walter Berman
Shaul Betesh
Phillip Bettencourt
Phil & Mary Beuth
Jon Bierman
Robert Billig & Richard Vida
Casey Blass & Lee Manford
Drs. Leslie Blum & David Cziner
David Boger in memory of Terry Brenneis
Dennis Bolger
Matthew Bonilla
Miranda Book & Linda Dingler
Dave Boone
Diane Borger
Susan Bowman
The Boulder Family
Barbara Bowyer
Loraine Alterman Boyle
Julie & David Bradsher
Fiona Brady
Molly Brand & Kaitlin Brand
Shirley Brandman & Howard Shapiro
Kevin Breen in memory of Howard Ashman
Hilde Breitbart
Nyle Brenner
Betty Broadhurst
Thomas W. Brock
Terri Brody
Arthur Brost
Barry Brown & Douglas Cohn, D.V.M.
Jeffrey Brown and Anthony Tan
Daniel & Rhonda Bruening
Michael Buchanan
Gregg & Christine Buckbinder
Diana Buckhantz/Vladimir & Araxia Buckhantz Foundation
Maribel Bunin
David Burke
Katherine Burton in honor of Dale Ellen Leff
Michelle L. Butler
Mr. Lem Byers & Mr. Derek Kuhl
Gary Bynum
Michael-Demby Cain*
Patricia Calder
Bennett Cale
Robert Callely
Judith Capawana
Steven M. Caplan Esq.
Stephanie Caravela and Sophia Maoli
Sarah & Frank Cardillo
Len Cariou & Heather Summerhayes
Debra & Kim Carmichael
The Carole & Mike Miller Foundation
David Cartee
Frank Carucci & David Diamond celebrating LaMaMa's 60th Anniversary
The Caster Fund
Ronald Casty
Patricia & Carroll Cathey
Deborah & Steven Cavalier
Kenneth Cerniglia & Adrien Lanusse
Jennifer Champion
Stockard Channing
David Charak
The Charles & Lucille King Family Foundation, Inc. in memory of Bob & Muriel Kennedy
Charles and Margaret Levin Family Foundation
David & Paula Leggett Chase
Chasin/Gilden Family Fund, at the Boston Foundation
Cheryl Wiesenfeld Productions LLC
Lori Tan Chinn in memory of Kevin Geer
James & Susan Clarke
Joseph M. Clement
Evan Cohen
Michael Cohen
Lynn Coleman
Mary & Michael Conklin
Francois Conradie & Nick Smit
John Contratti
Frank P. Conway*
Casey Cook & Gary Steinkohl
Jeffrey Corbin & Massimo Pacilli
Barry Cordes
Casey Cornelius
William Corsello
Frederick L. Corte Jr
Susan & Andrew Cott
William Cox
Nanette Crist
George Crow
Rob Crudden
William C. Cubberley*
The Cunin Family
Wojciech L. Czoch M.D.
Richard Dabbs
Mark Dalton
Duke Dang & Charles Rosen* in loving memory of David Panzer
Daniel Anthony Leone Trust in honor of Henry Winkler and in memory of John Ritter
Scott & Tonya Daniels
F Leonard & Catherine Darby
David Beatty Fund of Stonewall Community Foundation
Cara David
Heather Davies
Camden Davis & Gregory McKnight
Paula Kaminsky Davis
Yolanda Davis
Melissa Day
Jeffrey De Korte
Miguel De Los Reyes
Louis J. Denkovic
Mark D. Desky & James D. Mrkvicka
Tim Devin & Erik Frantzen*
Patricia S. Dinner
Eileen Doherty
Matt Donaldson & Steve Kyriakis
Alexandra Dove & Richard Ballard in honor of David Ballard
Linda Doyle
David & Shari Dreier
Chelsea Dunlap
Rachel Dvorken & Harry B. Rosenberg, Jr.
Earl and Margaret Chesson Charitable Endowment Fund of Triangle Community Foundation
The Ehrmann Family Fund
Valerie Eigner
Tim Eippert
Alan Eisenberg & Claire Copley in honor of Bernie Jacobs and Tom Viola
Jack Eldon
Andy Elisburg
Steven Elkin
Eric Emeric
Herbert W Engert & Timothy Miller
Eve Ensler
Sabin Epstein
Lori & Mickey Etkin
Bonnie Pfeifer Evans*
David S. & Joan Evans
James Evans, PhD, JD.
Shane Ewen
Kittie Fahey
Katie & Reade Fahs
Laura G. Fahsbender
James & Anna Fantaci
Peter Farrell*
T.A. Fassburg
Robert Faust & Roger Kluge*
Sarah Jo Fazio
Vicky Feather
Bruce Feffer
Daniel Feinstein
Alan & Brenda Ferber
Elaine Fieldman
Kenneth & Caryl Field
Donald M. Filicetti
Camden & Debra Fine
David Fink & Simon Kinsella
Lothar Finke
Barry M. Fisher
Jeanne Donovan Fisher
Megan P. Fitzgerald
Kevin & Helen Flanagan*
Maggie Flanigan & Richard Dow
Robert S Fleischer & Susan L Raanan
Doug Fogel
Scott Wells Ford
Edward & Lori Forstein
Bruce Franck
Sara & Michael Frank
Richard Frankel & Kathleen Clark
Leigh Nagy Frasher
Avram & Rhoda Freedberg
Jon Freedberg & Maren Roccamonte
Jonathan Freeman 
Alison & Jim French*
Bart Freudlich & Julianne Moore
James B. Freydberg
Corey Friedlander*
David Friedman & Shawn Moninger
Merle Frimark in loving memory of Ruth Frimark
Pierre Frinault
David M. Fromm in memory of my partner Robert Motley
Susan Frost
Nancy Gallt
Tom & Judy Garey
Leslie & Johanna Garfield
Thomas Garner*
Tami & Robert Garriott
David Gaudette & David Maue
Danni Gee in honor of Ulysses Dove*
Laura Geffen & John Groper in honor of Artie Gaffin
Bruce & Alice Geismar
Barry Gelda in memory of Irene Lucille Bunis
The Gelfand Family Foundation
Bryan George & Stephen Pielocik
Darrell M. W. George & Scott Turner*
George Zuber & Anthony Snyder Charitable Fund at Our Fund Inc.
Todd Geringswald
Amy Gewirtz
Kimberly & Ed Gibbons
Jillian Gibbs
Sue Gilad
Tyler Gildan
Denise & Keith Gillen
Joan Glatman
Joanie & Gary Glickstein in honor of Al Tapper
Barbara Golden
Deborah & Jonathan Goldman
Sam Gonzalez
Robyn Goodman
Kevin Gore
Neal Gorman & David Mann
Stefanie M. Gorman
Barbara Gottlieb
Robert & Wendy Grady
Dane Grams
Nancy Kellogg Gray in honor of Danny Whitman
Gerard & Lynn Greco
Janet Greene & Chap Chapman
David & Lynn Greenberg
Mr. & Mrs. Ira Greenstein
Mark Greenwald
Emily Grishman & Susan Sampliner
Deborah W. & John A. Grobe
Carol & Bill Gross
Joli L. Gross
Grossman Family Charitable Funds
Barry & Maggie Grove
Dr. Jeffrey & Mr. Gerald Grove
Jane Groveman & Cathy Tanelli
Leslie G. Gutierrez
Corinne Guttman & George Annarella in memory of Les Guttman
Steven Guy
John Hadity
Edward E. Hale Jr.
Diann Hall in memory of John Rainwater
John Halpin in honor of the Leadership Council
Elizabeth Halverstam
Christina Hamilton
David G. Hanna* in memory of George & Norma Jane Hanna
Deb and Gregg Hanson
Laurie & Chris Harbert
Michael P. Harrell
The Harriet Greenfield Foundation, Inc.
Catherine Harris
Harris Family Foundation in honor of Michael Riedel
Alan Hassell in loving memory of H. Thomas Axt*
Geri & Rich Hastings
Jeffrey Hayenga & Michael Belanger
Lisa Heimann & Family
Hearst
Joseph R. Heller, Ph.D. & Frank Ptak II in memory of Michael Simmons-DeFord
Matthew Helmerich in honor of Douglas Ward
The Henry and Susan Bloom Family Foundation in honor of Leslie & Jordan Mayer
Donna Heppermann
Kurt F. & Margaret Webb Heyssel
Scott Hillier
Alma M. Hirsch
Geoffrey Hoefer & Thomas Wei**
Jim Hoelz & William Welsh
Eileen S. Hoffman
Richard Hoffman Jr & Elizabeth Hoffman
Craig J. Horsley
Larry Howard
Daphne Hsu & Jeff Rosen*
Katherine Huang
Bob & Tim Huber-Fischer
Dr. Jaime S. Huertas & Kenneth A. O'Brien*
Lyn Hughes & Arthur Ferrara
David and Helen Kultgen
The Human Fund/Mr. Denivaldo G. Dasilva & Ms. Sabrina Vasquenz-Dasilva
Peter L. Ianniello, PhD
Jeffrey L. Jackman
Jimmy Jackson
Waldo & Jeanne Jackson
Tracy Jamar in loving memory Monty Silver
Keith & Patti James
Thai Jason in honor of Tom Viola
Jerl Machine Inc.
Katherine Jin
The John W Harris Family Foundation
Wagner Johnson Productions
Cherry Jones
Barbara Josso & Liz Miloscia
Dr. Christopher R. Joy & Ms. Cathy L. Velenchik
Stacie Julian
Jessica Kahn & Scott Bieker
Chad Kampe
Steven Kaplan & Court Whisman
Judith E. Karp, MD
Mary Kaslick
Shoshannah Katz
Karin & Greg Kayne
Maureen Keller & David L. Feinberg
Reta and Sophie Keller in honor of Walter Mayes
James Kelliher
Jason Kelliher & Brian Rice
Samantha S. Kennedy
David Kernahan
Mitchell and Julie Kertzman
Kristine Kitts
Jerianne S. Kladder
Marci Klein
Gary Knapp
David & Jennifer Knickel
David J Knight
Chris & Kelly Koenig
Michael Kohn
Brian Koll & David Altarac in memory of Dora Hipscher
Konigsberg Family Fund
Dr. Ram Koppaka
Sarah Korda
Alix Korey & Randy Hansen
Roger G. Kramer
Carol Krzyzewski
Michael Kuzma
Phil Laduca
Richard LaGravenese in honor of Greg Berlanti
Joanne Lahner
Kelly Lake
The Lambs Foundation
Craig & Sherri Landauer
Dawn Landino
Stephen & Kristina Lang
Mark Lanspa
Tod Larson
Bishop Alexis Larue
Jay Laudato & Thomas Watson
Brian Lawlor
Winston Bernard Layne*
Sandy & Michael Leahy
Christopher Leary*
Michael & Jenna Lebowich
Yannick Lebrun*
Stephanie Lee/Group Sales Box Office
Hal & Jill Leibowitz
Curtis Lelash
Christopher Lennertz
Michael A. Leppen
Jill Lesser & Jonathan Diesenhaus
Telly Leung & James Babcock
Abbe Levin
Phyllis Levinthal in memory of Ruth & Sheldon Levinthal
Zachary W. Lezberg
Bjorn Liencres
Mark D. Lingenfelter
Linkletter Family
Lisa A. Linsky, Esq.
Rosalind Lippel*
Stuart Lippner in memory of Roberta Romano
Helen R. Litt, The Litt Family Foundation in memory of Robert de Michiel
Kris Lockley
Mindy Loiselle & Lanny Levenson
David & Angelica Longo
John T Love & Jeni Love
Arwen Lowbridge & Michael Lane
Frank E. Lucente in memory of Stephen Saikin 
Donna & Larry Ludwig
Eric Luftig
Steve Lukens
Nancy Lukitsh
Steven F. Lutz
Kevin R. Lyle & Renee Chatelain
Kelly Lynch
Mark & William Macatee
Kelly McCormick
Drew MacDonald
Patrick Mahoney & C. Martin Hicks
Maidstone Productions in memory of Ted Tulchin
Mains Family Foundation
Scott Mallalieu & Nat Fuchs
Brian Maly
Paulette Mann*
Barbara Brooke Manning
Jesse Manocherian
Judith Manocherian
John Mansell & Tim House
Barbara & Larry Margolis Family
Charles & Diane Marino
Thomas Marino
Barbara Marshall
Marshall Family Charitable Foundation
Fred Mason
Jane & G. Dennis Mason
John & Michelle Matteson*
Scott & Harriet Mauro
Stephanie Mayne
Heather McAdam
Elizabeth I. McCann
Mary Beth McDonough in memory of Eileen Deehan
Eric McGahhey
Kevin B. McGowan
John & Connie McGuire
Lisa Medero
Bill Melamed Jr. & Jamey Lundblad in honor of Judy Dove & Frank Conway
Christopher & Michael Mele-Wagner
Meltsner Strategies
Kim Memeger
Janis & Alan Menken
Wendy and James Meyer
Michael Halebian & Co. Inc.
Michael J. Zamkow and Sue E. Berman Charitable Foundation
Deborah Miesel
Nancy Milasnovich Sympson
Cassandra M. Milbury in honor of E. Van Milbury
Barry Miller
Gail Miller in celebration of Sophia Smith
Richard Miller & Roberto Konishi
Michael Mills & Mark McGrath
Jonathan Mintzer
Brian Stokes Mitchell & Allyson Tucker in honor of Tom Viola, Paul Libin and Phil Birsh
Kathleen Moloney
Art Moore
Mary Ann Moore
Rex Morgan
Sharon Moriarty
Marcia L. Morris
Elizabeth Morton in memory of Elizabeth Wilson
Adele Mouzon & Mark Perry
Scott & Holley Mosley
Murray Family Foundation
Stacey & Joshua Nadell
Kes & Laura Narbutas
Nelco Foundation
Linda & Stuart Nelson
Ruth Nerken
Maury Newburger
Joshua Newsom
Rick Nicita & Paula Wagner
Maya Nigrosh
Albert Nocciolino
Sandy & Ellen Nusbaum
Judith and Emmett O'Connell
Greg Ohanesian & Judy McLaughlin
Brian Ogilvie
Janice Oresman
Ron D. Painter
Joseph J. Palermo & Justin W. Sherwood
Gabrielle & Michael Palitz
Tim & Diane Parks
Philip Paroian
The PATH Fund/Rockers on Broadway
Richard Patt
Stavros Pavlakis & Alison Fraser
Ralph L. Pellecchio & James C. Wernz, M.D.
Christina Peronto
James Peters & Mark Fleisher
Michelle M. Peters
Greg & Tracey Peterson
The Pietenpols
Theresa & Pete Piliero
Sandra Piller
Alexis Plauche
Tracy Poole & Kevin Ciotta
Stephen R. Prest
Paige Price & Nevin Steinberg
Sarah Prinsloo & Dean Rosow
Jordan & Rami Raff
Christopher Ranous
Andrea & Dennis Ratner
Jessy Reaves
Gary Reback
Susan Cohen Rebell
Dr. Eric Reiner*
Norman & Sandy Reisman in loving memory of Artie Gaffin
Teresa Reyes & Martin Monas*
Michelle & Dyson Richards
David Rimple & Paul Teixeira*
Carol Risher
Michael Risinger
Dominic Roberts & Stephanie Martignetti Roberts
Anne & Thomas Robinson
Jonathan Rock & Patrick DelaCruz
Nancy & Paul Rodriguez
Susan Rodriguez & Charles Lowrey
Larry Rogowsky
Lispet Roland
David Romero & David Greiss
Sally Root
Ryan A. Ross & Steven Ross
Bert & Mary Rouleau
Randolph & Diane Rowe
Gary Rozynek
Phil & Dawn Rudolph
Michael Ruppal & Jim Roth
Barry A. Russell PhD in honor of Jason Opsahl
Ron Rydarowicz & Bill Figner
TJ Saad
Wynn J. Salisch
Rina L. Saltzman
Polly Weintz Sanna
Nina F. Sax, MD
Linda Scenna
Sarah Schaettle
Joseph Schaller
Valeria & William Schiemann
Carolyn Schiff & Noah Millman
Fred Schiffman
Steven J. Schimmel
Leah Schloss
Joe & Barbara Schmidt
Steven Schnepp & Mark Basile in memory of Paul Penfield & John Heppenstall
Michael Schober & Don Harrison
Allison Schultz
Ryan Schultz
Laurie & Owen Schwartz
Lisa Dawn & Joe Schwarz
Jennifer Scott
Paul & Kate Seavey
Katie & Jim Sebastian
John Eric Sebesta & William Tomai
Richard Seer & Doug Wallingford
Debra & Michael Segal
Paul Segal
Heidi Seizinger
Seniel Ostrow Foundation, Sara, Samantha Widzer and Family
Lee Seymour
Desta Shaw
Eric Shearin
Lisa Sheldon
Kenneth G. Shelley
Alison Sher
Mary & Bennett Shuldman/Music Benefiting Students Inc.
Richard Siegmeister
Douglas Sills in honor of Tom Viola
Dan Silver & Eric Dean Davis
Harrison Simmons Epstein
Nancy L. Simon
Ed Simonelli & Hernando Cortez Jr*
Charles & Pat Haynes Sislen
Joann Skorupski
Barry Skovgaard & Marc Wolinsky
Clark Smith
John Smith & Edward Escoto
Michael Smith
Matthew Smyth & Christina Engelbrecht
James K. Sokol
Talya Sokoll
Nick & Barrie Somers
Jeff Soref & Paul Lombardi
Jai Srinivasan
The Stanton Family
Start It! Foundation
Andrew W. Stern
Eric Stine
Karl Stine
Mr. & Mrs. Bill Stone
Meryl Streep & Don Gummer
Stuart S. Applebaum Giving Foundation in memory of Mr. Vincent Virda
Stephen L. Sweet
Ronald J. Szabo
Peter M. Taub
Mr. & Mrs. Greg Taubeneck
John Taylor
Josh Taylor & Joseph Grossmann
Hal Tepfer & Stacie Simon
Carol Terry
Marc Tetro
John Henry Thomas III
Neal Thomas
Peter M. Thomas in honor of Lori Black Thomas
Bobby Conte Thornton, Lisa Conte & Napo
Dwight Tierney & Dina Nathanson
Natalie Tierney
Aaron Tievsky
Henry Tisch
Scot Titelbaum in honor of Dr. Oz Show Supervising Producers
Keith S. Tobin, M.D..
Stacey Tobin
Lila & George Todd
Tracy & Lainey Todd
Laura & Stephen Toma
Jennifer Trepeck in honor of Sue Gilad
John Truran & Gregory Naranjo
Scott Trzaskawka
Tom & Judy Tullie
Matthew D. Tumminello & Dominick J. Marangi
Mark Tynan
David Umbach
Jo Vanderbeek
Lora J. & Richard L. Van Velsor
Verna Vanis
Greg Vargas & Daniel Crisafulli
Dr. Anthony F. Verdi & Mr. Mark A. Mainville
Marcie Vort
Lucy R. Waletzky, MD
Patricia Walmer
Bethe Ward
Steven Warheit & Jean Christensen
Timothy Warmath & Edward Comber*
Dr. Robert Warner in honor of Eli Faber
Marcia Weber & James Flaws
Arthur E. Webster, Esq.
Sandra Wegman
Cindy Weil
Ira M. Weitzman
Linda Wellendorf
Dave Wells & Marty Tatman
John Weltman & Cliff Atkins in honor of David Kuehn & Tedi Marsh
Lucille Werlinich
Carol & Tom Wheeler
Nancy A. Wheeler
Gina White in honor of James Davis
Kat White
Todd M. Whitley & Gary O. Holder* in loving memory of Robert LuPone
Danny Whitman & Robert Bartley in memory of Francine Whitman
Lois Whitman
Channing Wickham
Charlotte Wilcox in remembrance of Gary Gunas
Jay Wiley
Miles Wilkin in memory of Stuart Thompson
Janice Willett
Lisa Williamson
Michael Wilson & Gus Studio Media Production
Sariah Wilson
Skye Wilson
Anna Winer
Jacqueline Wladis
Supriya Wronkiewicz
Ted Wu
John Wuertz & Abzal Ayubeally
Lori A. Yaspan
Ronald & Geri Yonover
Jean M. Zajac
Ed Zakreski
Alan Zarky & Helen Halpert
David Ziff & Alan Bell
Christian Zimmermann in loving memory of my beloved husband Richard M. Kielar*
Alan Zucker
Zufall Family Foundation*
Elliot Zulver & Sally Gold
Felice Zwas
Anonymous (29)
*Indicates members of the DRA Angels Circle
**Indicates members of the Broadway Cares and DRA Angels Circle
As of September 30, 2022
✛ Corporate Partners
Broadway Cares/Equity Fights AIDS is fortunate to have the continued support of a broad range of corporate partners.

With $91.2 billion in assets, City National Bank provides banking, investment and trust services through 68 branches, including 22 full-service regional centers, in Southern California, the San Francisco Bay Area, Nevada, New York City, Nashville, Atlanta, Washington, D.C. and Miami*. In addition, the company and its investment affiliates manage or administer $83.0 billion in client investment assets.
City National is a subsidiary of Royal Bank of Canada (RBC), one of the world's leading diversified financial services companies. RBC serves more than 17 million personal, business, public sector and institutional clients through offices in Canada, the United States and 27 other countries.
For more information about City National, visit the company's website at cnb.com.
*City National Bank does business in Miami and the state of Florida as CN Bank

Gilead Sciences, Inc. is a biopharmaceutical company that has pursued and achieved breakthroughs in medicine for more than three decades, with the goal of creating a healthier world for all people. The company is committed to advancing innovative medicines to prevent and treat life-threatening diseases, including HIV, viral hepatitis, inflammation and cancer. Gilead operates in more than 35 countries worldwide, with headquarters in Foster City, California. For more than 30 years, Gilead has been a leading innovator in the field of HIV, driving advances in treatment, prevention and cure research. Today, millions of people living with HIV globally receive antiretroviral therapy provided by Gilead or one of the company's manufacturing partners.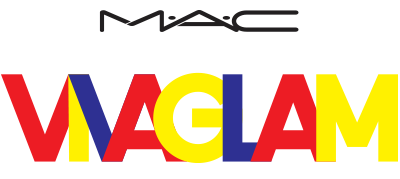 M·A·C VIVA GLAM is the brand's philanthropic campaign where 100% of the selling price of VIVA GLAM Lipstick is donated to organizations and programs aimed at creating healthy futures and equal rights for All Ages, All Races, All Genders.

Since 1884, Playbill has become synonymous with the legitimate theater, serving 3.5 million theatergoers monthly with its beloved programs found in Broadway houses, theaters and fine arts venues across the country.

United's shared purpose is "Connecting People. Uniting the World." From our U.S. hubs in Chicago, Denver, Houston, Los Angeles, New York/Newark, San Francisco and Washington, D.C., United operates the most comprehensive global route network among North American carriers. United is bringing back our customers' favorite destinations and adding new ones on its way to becoming the world's best airline.

ViiV Healthcare is the only company solely focused on HIV and AIDS and is committed to disrupting disparities in care for those most disproportionately impacted by HIV and AIDS. ViiV Healthcare is proud to support Broadway Cares and all they do to support community organizations in the movement to end the HIV epidemic.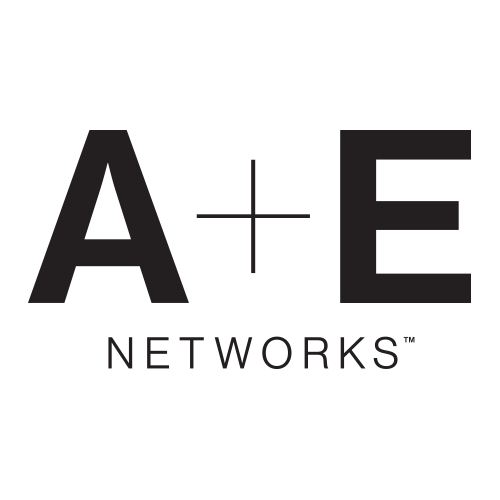 As the philanthropic heart of the Broadway community, Broadway Cares/Equity Fights AIDS is able to connect major corporate brands with one of the nation's foremost creative industries and our most loyal supporters. We are also able to ensure that a corporation's support reaches into nearly every community in the country through our National Grants Program.
Our Corporate Partners are able to build brand loyalty among millions of people associated with Broadway, be it on tour, onstage, backstage or in the audience.
Partner with Broadway Cares/Equity Fights AIDS on a broad range of projects that could include annual partnership, event sponsorship, customized programming, cash and in-kind donations.
We salute these generous partners for their compassionate commitment to making a difference.
✛ Colleen Dewhurst Legacy Society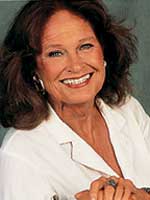 The Colleen Dewhurst Legacy Society is the planned giving program of Broadway Cares/Equity Fights AIDS, honoring those who have included Broadway Cares in their estate plan or will.
The society is named for the late Colleen Dewhurst, the Tony Award-winning actress and past president of Actors' Equity Association. She pioneered the formation of the Equity Fights AIDS Committee, which merged with Broadway Cares in 1992 to become the Broadway Cares/Equity Fights AIDS of today.
"I'm so proud of what we do for each other. There are so many people who thought this thing would never go. That it couldn't be done. But it happened anyway because so many people came forward and, in many different ways, made it happen. And to this very day, I love you all for that."

– Colleen Dewhurst, June 1991
Joining the Colleen Dewhurst Legacy Society ensures that the values that mean so much to you will extend far into the future.
Please contact Nick Mayo, major gifts and planned giving officer, at mayo@broadwaycares.org for information on how to include Broadway Cares in your estate plan or will.
In fiscal year 2022, gifts to Broadway Cares/Equity Fights AIDS were received from the following estates:
A.N Abell Auction Co on behalf of the Estate of Carol Channing
Robert Avian
Delores Gray Crevolin
Aaron Frankel
John Geist
Annette Janowitz
Neil Lewis Kirsch
Donald B. Maxwell
Elizabeth McCann
Gary H. Phillipp
Arthur Siccardi Edward Slater
The following people have provided for an estate or other planned gift to Broadway Cares/Equity Fights AIDS:
Sam Altman
Lee R. Anisman M.D.
Jordan Barbakoff & Philip Jeffery
Bradie Barr
Chad Beguelin & Thomas Sleeman
Elaine Berger
Phil & Mary Beuth
Walter Bobbie & David Frye
Ann Marie & Robert Borsdorf
Paul Boskind
John Bowab
Katherine Brader
Roy Brayton & Mickey Sullivan
Anita Briggs
Marcie Brooks
Robert L. Bullock
Kirsten Burkhart
Priscilla Calder-Spielholz
Robert Callely
Liz Caplan & Doug Maxwell
Christopher Cara
David Cartee
Dr. Oscar Chamudes
Tiffini Chow & Graham Hill
Barbara Cohen-Stratyner
James E. Conte
Frank Conway
Larry Cosand
Thomas Cott
Katherine Crimmins
Jamie deRoy
Danny Duncan
Alan Eisenberg & Claire Copley
Susanna Erdos
Robert Evers
Judith A. Fanelli
Leonard Feigenblatt
Kenneth Finkelstein
William Fitzgerald
Glendon French
Kenneth R. Fulton
Grant Gardner
Thomas J. Gentile
John Glover
Kevin Goetz
Dane Grams
Leslie G. Gutierrez
John Halpin
Carrie Anne K. Harrell
William D. Hawkins
Joseph R. Heller, Ph.D. & Frank Ptak
Melody Henshaw
Robert Hertzig
Geoffrey Hoefer & Thomas Wei
Eileen S. Hoffman
Blane Hopkins
Carol A. Ingram
Jeffrey L. Jackman
Peter Kaczorowski
Henry Kaplan
Elissa Kartman
Milton Kean
Karen & Howard Kellman
Robert W. Kilgore & Edward A. Richmond
Ron Kollen
Belinda J. Kotin
Robert J. Kunikoff
Adam Kurtzman
Jay Laudato & Thomas Watson
Jay B. Lesiger and Tom Klebba
Richard Lin and Evan Zazula
Stuart Lippner
Bruce H. Lipstadt
Steven F. Lutz
Mark & William Macatee
James S Marcus
Leslie Mayer
Richard McCune & Brian Carroll
Peter McKown & Kenneth Heng
David R. McShane
Robert Meier
Bill Melamed Jr.
Terri Miller
Tollie Miller
Jerry Mitchell
Jane H. Molloy
Debra Monk
Oscar E. Moore
William Morey
Michael Morris
Michael D.Mullen
Sandy Mulligan
Tony Napoli & Gary Newman
Judith Nelson
Karen E. Nothmann
James O'Neil Jr
Gilbert Parker
Thompson Patton
Bobby Pearce
Lee Perlman & Linda Riefberg
Peter Pileski, In memory of Bob Avian
Rory Pottruck
Bob Rhodehamel & Dana Snyder
Michael Risinger
Robert Rizzo
Mark Robinson
Amy Rosenthal
Marion J. Ross
Stuart Ross
Kimberly Russell
Robert Russell
Ben Ryan
Wendy B. Samuel
Esta Jo Schifter
Jack Schlegel
Susan L. Schulman
Brian Semple
Jeremy Sheppe
Jayne B. Sherman
Hannah R. Shipley
David Shmerler
Joann Skorupski
Margaret Small
Marion Duckworth Smith
Frank Spring
Mayo Stuntz
Alfred Szymanski
Scott Vandermyde
Dr. Anthony F. Verdi & Mr. Mark A. Mainville
Mark Viviano & Randy Triezenberg
Carol Waaser
Douglas J. Ward & Earl Johnson
Terrence J. Witter & Artie de la Cruz
Jeff Woodman & Melvin Bernhardt
Matthew Woolf and Steven Filenbaum
Philip Wright
Carolyn Zaput
Doc Zorthian
We salute our many friends and colleagues who are no longer with us and left planned gifts to Broadway Cares/Equity Fights AIDS.
Jack Abrahams
Louise Alexander
Walter Alford
Florence Anglin
Frank Argiro
Rose Ascenzi
Marie Becker
Francine Beers
Harry Bennett
Melvin Bernhardt
Eva Block
Robert L. Borod
Lester Bowman
Monica Boyar
Roy Bradley
Aron Bromberg
Alice C. Brown
Frances S. Chaiken
Jerome S. Clark
Alvin Colt
Dolores Gray Crevolin
Patricia Croft
Alvin C. Davis
Basil Merle Debusky
Gene Dickey
Elaine D. Dooman
Sophie Eisler
Michael Filerman
Murray Fishman
Aaron Frankel
Roger Franklin
Artie Gaffin
Dr. Vincent Gambino
Harry S. Gold
Joyce Golden
Robert D. Gonzales
Christopher Gorman
Andrew J. Greenhut
Charles Hamlen
Michael F. Hartig
Jerry Herman
Joan Houseman
Barry Allen Johnson
Kenneth Scott Kasman
Mary L. Laslo
Richard Alan Lerner
Linda Lipson
Paul R. Lipson
Howard L. Marcou
Reverend Richard Mietzelfeld
Edward Orgoglioso
Richard D. Overton
Gail Perlman
Warren Pincus
Christine Plath
Bernard B. Plotkin
Heinz Poll & Thomas Skelton
Katherine Schrier
Abraham Raskin
Marty Richards & Mary Lea Johnson Richards
Gerald L. Ritholz & Ray Jarvis
Paul L. Ross
Gordon T. Salter
David Semonin
Eileen R. Shields
Robert Sinacore
Eileen T. Stapleton
Milton J. Tatelman
David Paul Taylor
Gwen Verdon
Samuel J. Waddell Jr.
Marcella Weinberg
Julius Wittman
✛ Board of Trustees
Officers
Robert E. Wankel, president
Thomas Schumacher, executive vice president
Ira Mont, first vice president
Schele Williams, second vice president
Tom Kirdahy, third vice president
Philip Birsh, treasurer
Judith Rice, secretary
Paul Libin, president emeritus
Trustees
Ted Arthur
Cornelius Baker
Scott Barnes
Joseph Benincasa
David Binder
Chris Boneau
Barry Brown
Kate Burton
Lisa Dawn Cave
Kathleen Chalfant
Sherry Cohen
Gavin Creel
Alan Cumming
Maria Di Dia
Linda Duncombe
Mandy Gonzalez
Amanda Green
Tom Harris
Richard Hester
Richard Jay-Alexander
Beverly Jenkins
Cherry Jones
Frances Jue
Adam Krauthamer
Nathan Lane
Peter Lawrence
Joe Machota
Kimberly Marable
Kevin McCollum
Kenneth McGee
Jerry Mitchell
Brian Moreland
Javier Muñoz
John Eric Parker
Bernadette Peters
Billy Porter
Lauren Reid
Chita Rivera
Jordan Roth
Nick Scandalios
Robert Score
Mark Shacket
Kate Shindle
Charlotte St. Martin
David Stone
Tom Viola (ex-officio)
Channing Wickham
As of October 2022
✛ Broadway Cares/Equity Fights AIDS Staff
Tom Viola, Executive Director
Lane Beauchamp, Director of Communications
Larry Cook, Director of Finance & Administration
Valerie Lau-Kee, Producing Director
Danny Whitman, Director of Development
Production
James Cella
Trisha Doss
Ryan B. Gibbs
Nathan Hurlin
Jason Kooistra
Dan Perry
Scott T. Stevens
Communications
Mo Brady
Al Dawkins
Felicia Fitzpatrick
Jenny Garcia
Dominic Grijalva
Melissa Magliula
Víctor Rodríguez
Development
Jenna Adamek
Sarah Cardillo
Frank Conway
Cat Domiano
Lori Feren
Nick Mayo
Jack Noseworthy
Jeff Siebert
Susan Slotoroff
Finance & Administration
Michelle Abesamis
Ngoc Ha Bui
R. Keith Bullock
Ed Garrison
Donald Huppert
Rose M. James
Michael McLean
Brian O'Donnell
Michael Paulsen
Madeline Reed
Retail Outreach
Peter Borzotta
Feliziano Flores
Andy Halliday
Dancers Responding to AIDS & Classical Action
Denise Roberts Hurlin
Abigail Richards