Every Artist Insured Launch Boosted by Broadway Cares Gift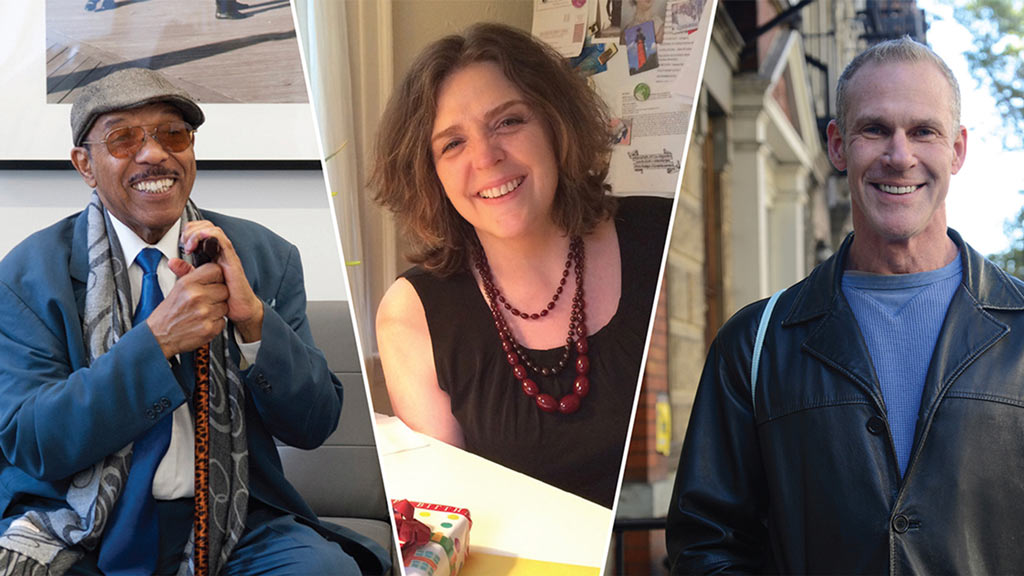 With the news that Broadway will be shut down until at least January 2021 because of the COVID-19 pandemic, The Actors Fund launched the Every Artist Insured initiative with a lead gift of $1 million from Broadway Cares/Equity Fights AIDS.
The effort expands on The Actors Fund's free and confidential health insurance counseling and enrollment support services.
As shutdowns continue to affect the entertainment and performing arts industry, thousands of artists will become ineligible for their union insurance.
In order to maintain coverage without interruption, individuals and families will need education and assistance in selecting and securing affordable health insurance plans through the state health insurance exchanges.
Thanks to the launch support provided by Broadway Cares, The Actors Fund is responding to that growing need by doubling the staff of its Artists Health Insurance Resource Center.
"Broadway Cares/Equity Fights AIDS is proud to help launch this lifesaving effort from The Actors Fund," Executive Director Tom Viola said. "The theater community generously supports us when shows are up and running, and we are committed to giving them this vital helping hand during the unprecedented health crisis and work shutdown."
In addition to one-on-one enrollment counseling, The Actors Fund will continue to provide expanded webinars, customized seminars and relevant updates to the community.
"One of our biggest immediate concerns in the midst of the pandemic is access to health insurance," The Actors Fund Chairman Brian Stokes Mitchell said. "We have a short window of time to address this problem facing potentially thousands of people."
The importance of the new campaign and Broadway Cares' launch support will be particularly impactful for union members whose insurance availability is based on the number of weeks they work.
"The COVID-19 pandemic has inflicted disproportionate economic damage on Actors' Equity members and the performing arts and entertainment community at large, and the suffering of those in live performance disciplines is especially deep and prolonged," said Actors' Equity Executive Director Mary McColl, who also second vice president of Broadway Cares' Board of Trustees. "Now more than ever, we are learning just how important The Actors Fund and Broadway Cares' support are to the health of everyone who works in entertainment."
AFM Local 802 President Adam Krauthamer said: "The pandemic has devastated our members' work opportunities and has had a profound impact on our musicians' lives. Many of our members have experienced deep anxiety about maintaining much-needed health insurance. Our musicians have always counted on The Actors Fund for everything from counseling to housing to financial relief, and now the support for our members in remaining insured will be more important than ever."
From the beginning of the pandemic to mid-July 2020, The Actors Fund had distributed $13 million in emergency funds, nearly half of that coming from Broadway Cares' COVID-19 Emergency Assistance Fund, which was launched within days of the theater industry shutdown.
Through July 2020, Broadway Cares/Equity Fights AIDS has provided $7 million to The Actors Fund – $6 million for emergency assistance and $1 million for Every Artist Insured. That help is ensuring thousands who typically work in theater and the performing arts receive essential medications, housing, food, utilities and guidance on insurance.
Broadway Cares continues to be the single largest funder of the vital social service programs at The Actors Fund, including the HIV/AIDS Initiative, the Phyllis Newman Women's Health Initiative and the Samuel J. Friedman Health Center for the Performing Arts. Since 1988, Broadway Cares/Equity Fights AIDS has awarded more than $108 million to The Actors Fund, ensuring stability and resiliency for performing arts and entertainment professionals over their lifespan.


Back to Top