Hugh Jackman's Return Raises Record $1,789,580

Bringing his wit, charm and a little bit of playful cajoling, Hugh Jackman's return to Broadway not only broke box office records, but also helped fill a widening gap of financial support for hundreds of AIDS and family service organizations across the country.
Opening on November 10, 2011, Hugh Jackman, Back on Broadway played for 10 weeks to sold-out audiences through January 1, 2012. And for 51 of those performances beginning November 15, Jackman graciously concluded each show with what he slyly called "a bit of shameless exploitation in pursuit of the common good."
Unbuttoning his shirt to expose his white undershirt, the Tony Award winner and movie star offered up his sweaty tank top each night to the highest bidder. Jackman would sign, date and hand-deliver the shirt to whomever offered what he encourage would be "a very generous, tax-deductible donation to Broadway Cares." And hundreds of extraordinary donations were indeed made in response.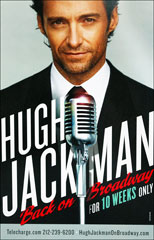 Depending on the night and the spiritedness of the audience, each T-shirt sold for anywhere between $5,000 to $25,000, which would then double as Jackman smoothly offered up a second T-shirt – one he wore during the show's first act – if the two high bidders would match each other.
If there was a particularly eager and well-healed third high bidder, Jackman would offer to autograph the sparkling gold belt he wore as Peter Allen to start the second act. These never went for less than $5,000.
Jackman also held post-show meet-and-greets with a photo backstage for fans willing to donate $2,500 each. For those looking to donate in other ways, scores of signed posters went for a $200 donation and thousands contributed to "bucket collections" at each exit as the audiences left.
In the end, Jackman, his cast and entire company at the Broadhurst Theatre raised an astounding $1,789,580 during the fundraising, which continued into the show's final week of performances.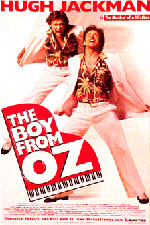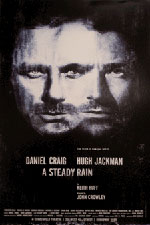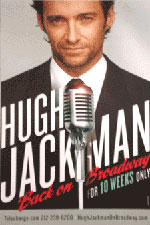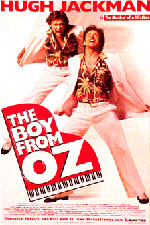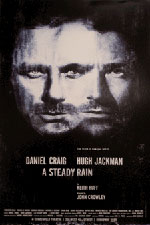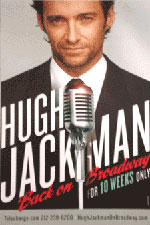 The total surpassed the previous single-show fundraising record of $1,568,833 set during Jackman's run with Daniel Craig ofA Steady Rain in 2009. Jackman's first Broadway show, The Boy from Oz, raised $1,186,554 in 2003 and 2004.
"Hugh Jackman is amazing in his generosity of spirit, energy and talent," said BC/EFA Executive Director Tom Viola. "Because of these efforts, we will be able to make a significant difference for so many desperately needed service organizations that continue to struggle with decreases in government, foundation and individual support. I know for a fact that more doors will stay open, lights will stay on and lives will be saved thanks to the kindness of Hugh and his audiences."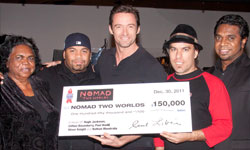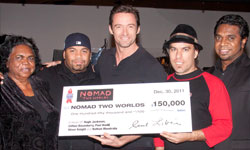 In appreciation of these phenomenal efforts, Broadway Cares announced a special $150,000 grant to Nomad Two Worlds, an organization founded by Australian photographer Russell James and championed by Jackman.Nomad Two Worlds supports the indigenous Aboriginal and marginalized communities in Australia by supplying direct grants to emerging artists and addressing a variety of health issues they face. Jackman featured several of these artists in his Broadway show.
"It is our responsibility here at BC/EFA to share the incredible resources we've been blessed with in ways unexpected, particularly with organizations that mean so much to those who stand with us in these annual efforts," Viola said. "So, in honor of Hugh and his entire company at the Broadhurst Theatre, we hope this gift will allow Nomad Two Worlds to sustain and reach a bit further in its efforts."
Each night, as the crowd lept to its feet in adoration at the close of his show, Jackman would ask his audiences' indulgence for just a few more minutes. After explaining the work of Broadway Cares, he'd turn "the work," as he'd say, over to his audience.
"There are about 1,200 people here tonight, so if everyone just gave $1,000 we could raise $1.2 million," he joked, before starting the auction, selling autographed posters and volunteering to pose for photos with those who made significant contributions.
His audiences clearly responded. Even TV celebrities like Judge Judy Sheindlin, The View's Sherri Shepherd and Today co-host Kathie Lee Gifford couldn't resist Jackman's charms and joined in the bidding. His most successful night of fundraising came on December 9 when he raised $68,746 at one performance, selling two T-shirts for $25,000 each for starters.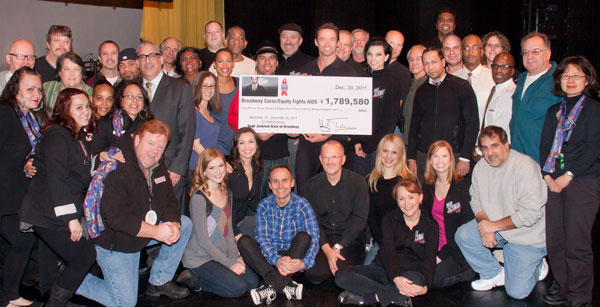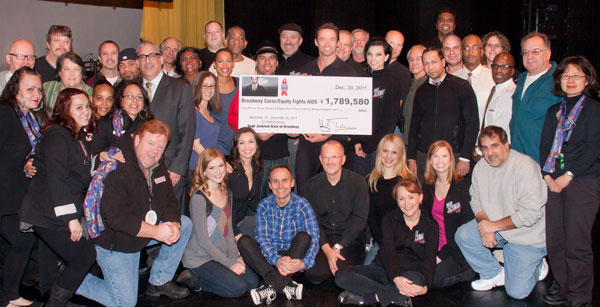 Jackman's extraordinary generosity and amazing energy inspired the entire company of Hugh Jackman, Back on Broadwayto join him nightly in these astounding fundraising efforts. Everyone – cast and crew, musicians and front-of-house personnel, wardrobe staff and security, company management, stage managers and production assistants – were part of what became Jackman's nightly fundraising team.
Thanks to Broadhurst house manager Hugh Barnett, company manager Heidi Neven and stage managers Kim Vernace and Charlie Underhill for welcoming a team of six BC/EFA staffers and volunteers who joined them front-of-house and backstage to augment their own incredible support. A special acknowledgment to Geoffrey Polischuck, Jackman's dresser ("the best on Broadway," Jackman said more than once from the stage) who made sure the T-shirts were signed and much more. And a 21-gun salute to Irving Milgrom, Jackman's executive assistant, who handled a legion of generous and excited admirers and fans, making sure that well-intended donations never turned to mayhem onstage after the show.
Special thanks to Robert Fox and The Shubert Organization, the producers of Hugh Jackman, Back on Broadway for their continued support and for making this unique fundraising opportunity possible.
Every night, 20 minutes of extraordinary kindness shown by Hugh Jackman, his company and his audiences translated into a lifetime of better health, expanded services and far-reaching support for hundreds of thousands of people – gifts that will last even longer than the memories of an immensely engaging evening at the theatre.
Thanks Hugh!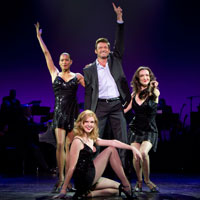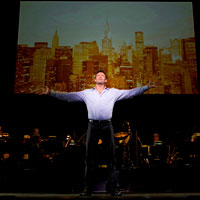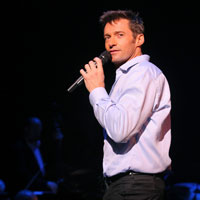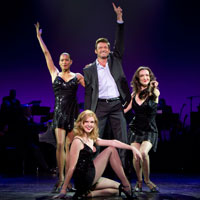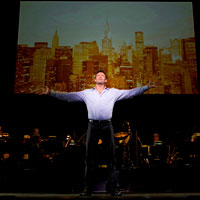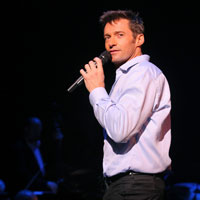 Photos by Peter James Zielinski and Joan Marcus
Back to Top