Simone Dinnerstein Saves the Day with a Captivating and Intimate House Concert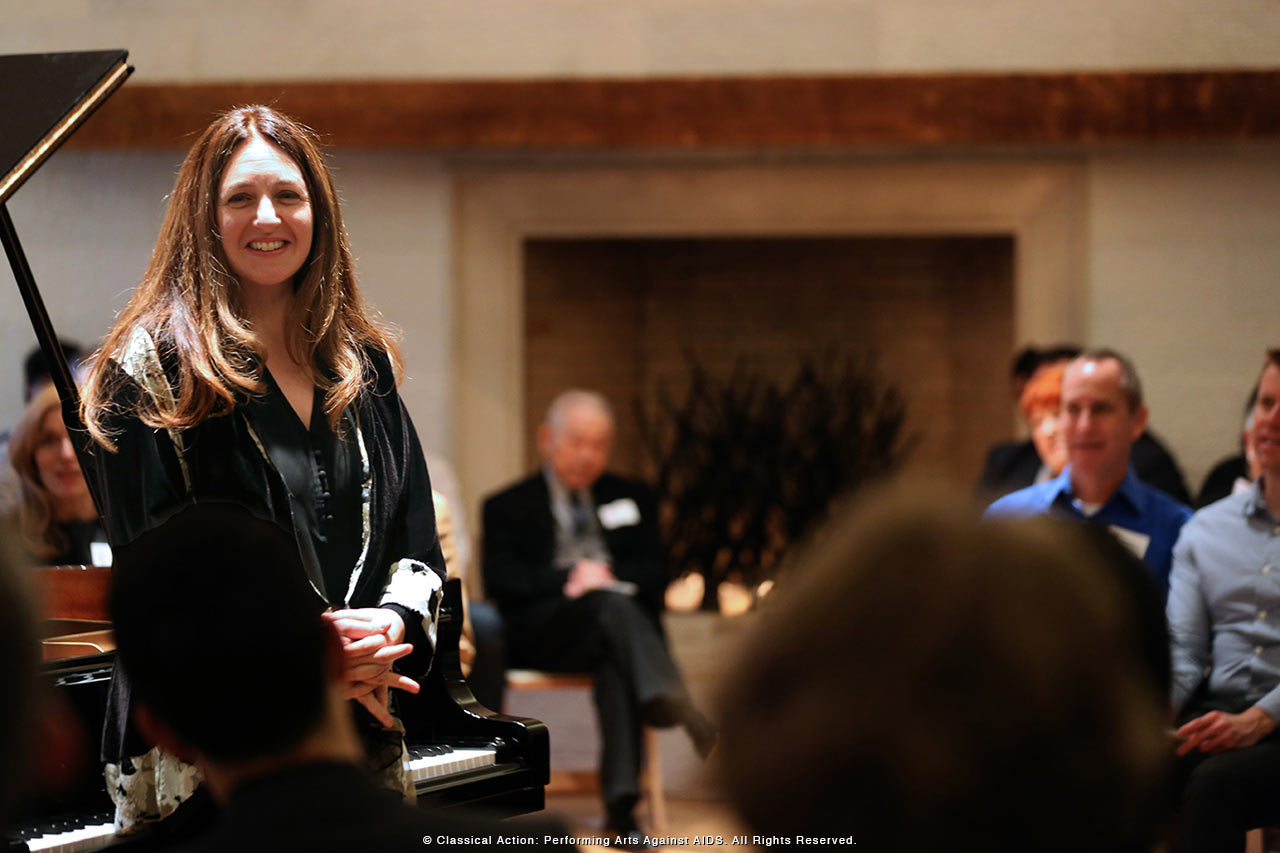 When legendary pianist André Watts fell ill and couldn't perform at the final concert of the inaugural Hamlen-Palm Series, celebrated pianist Simone Dinnerstein stepped in on May 9, 2019, and delivered a dynamic and truly unique program for Classical Action supporters.
Dinnerstein first emerged in 2007 with her self-produced recording of Bach's Goldberg Variations. It was a remarkable success, reaching No. 1 on the U.S. Billboard classical chart in its first week of sales. Dinnerstein has made eight albums with a repertoire ranging from Beethoven to Ravel, all of which have topped the Billboard classical charts. She has since performed in renowned venues across the world, including last year's lauded recital at The Kennedy Center.
Dinnerstein performed her entire program without pause, taking the audience through a cyclical journey of styles from baroque to romantic to 20th century before returning to baroque.
She opened the program with Francois Couperin's "Les Barricades Mysérieuses" from Piéces de clavecin, livre 2, exploring the piece's mysterious and intoxicating harmonies. She seamlessly transitioned into Robert Schumann's Arabesque, Op 18, moving lithely between the contrasting moods of the piece.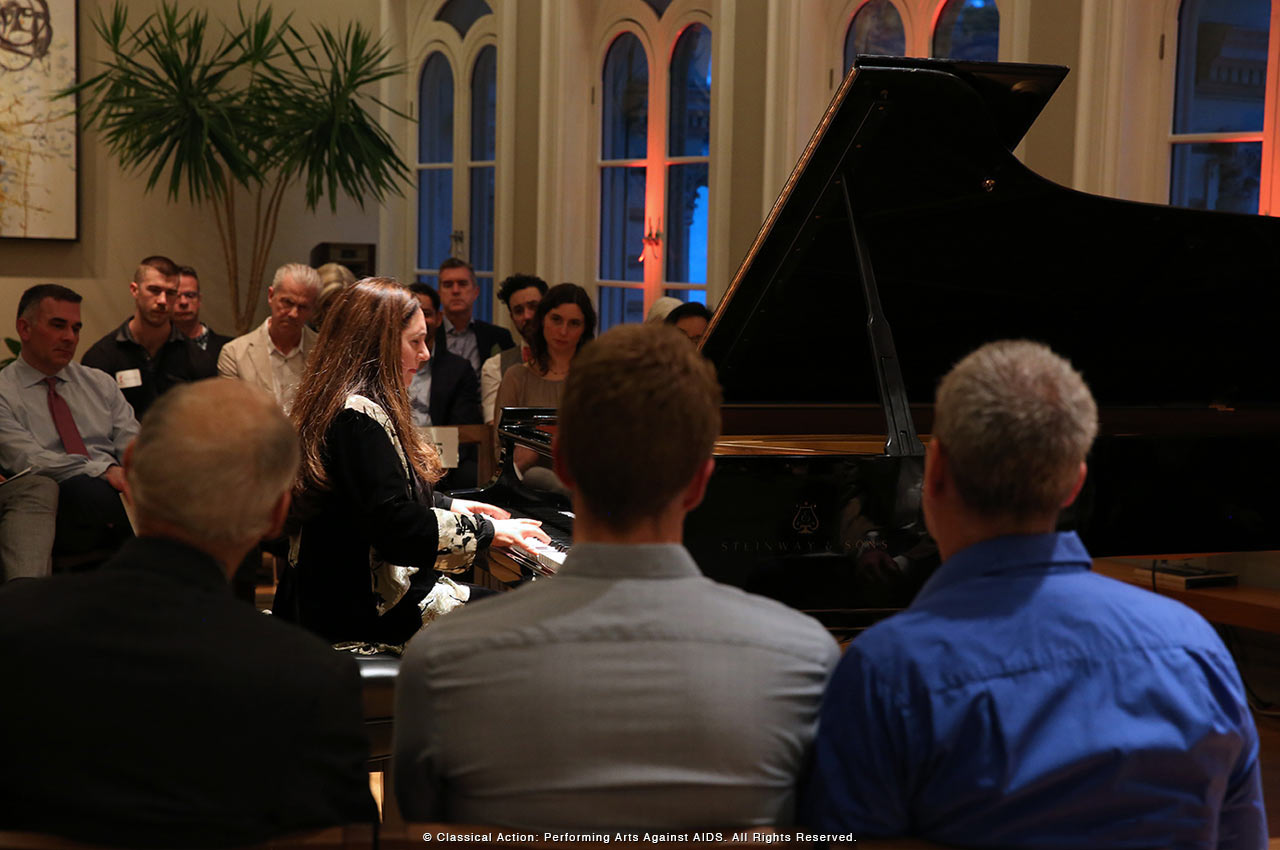 Dinnerstein then traveled into the 20th century with Philip Glass' Mad Rush, playing the vital and vibrant piece with unparalleled gusto. She transitioned to Francois Couperin's "Le tic-toc-choc, ou les Maillotins" from Piéces de clavecin, livre 3 so impeccably it seemed as though they were written as one cohesive piece. Dinnerstein fell headfirst into the joy of this work, relishing the music's mechanical and clock-like quality.
Throughout the performance she closed her eyes, sometimes crying, as the music moved her just as much as it did the audience.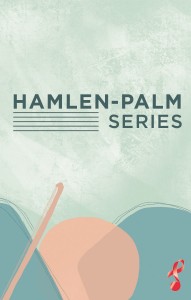 Dinnerstein returned to the piano for two encores. The first was a piece by Philip Glass, who has written works specifically for Dinnerstein. She then shared an excerpt from Bach's Goldberg Variations, the piece that launched her career, bringing this unforgettable concert experience full circle.
Dinnerstein was the final concert in the newly named Hamlen-Palm Series for the 2019 season. Soprano Denyce Graves performed in January and Emerson String Quartet performed in March. The series was renamed from the Michael Palm Series in honor of Charles Hamlen, founding director of Classical Action, co-founder of what would become IMG Artists and artistic adviser to the Orchestra of St. Luke's. Hamlen passed away from leukemia on August 1, 2018.
The Hamlen-Palm Series is generously supported by the Michael Palm Foundation and The Hargrove Pierce Foundation.
Photos by Steve J. Sherman
Back to Top