The Emerson String Quartet Shares Dynamic Program in Exclusive House Concert


Four of the world's most acclaimed musicians shared an intimate performance in a New York City loft on April 9, 2019, when The Emerson String Quartet presented a diverse and captivating program as part of Classical Action's 2019 Hamlen-Palm Series.
The quartet is renowned worldwide, amassing an unparalleled list of achievements over four decades: more than 30 acclaimed recordings, nine Grammy Awards (including two for Best Classical Album), three Gramophone Awards, the Avery Fisher Prize and Musical America's "Ensemble of the Year." The New York Times hailed them as "one of the most impressive of American string quartets."
The Emerson String Quartet opened the concert with Mozart's "String Quartet No. 18 in A Major, K. 464." The quartet fluidly moved through the dynamic piece, transitioning seamlessly from sunny and bright to rich and complex.



Completely changing the tone of the evening, the quartet then presented Dmitri Shostakovich's energetic and vigorous "String Quartet No. 2 in A Major, Op. 68." With displaced rhythms, pensive moments and menacing waltzes, the expert playing of the distinct piece had the audience enthralled.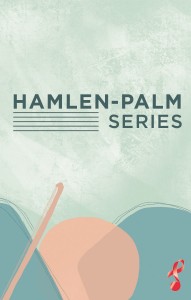 The Emerson String Quartet returned for an encore of "I Wander Often Past Yonder House," from Dvořák's Cypresses, a series of love songs based on poems. The lovely and melodic piece enchanted the crowd, which erupted into a standing ovation.
The Emerson String Quartet was the second concert in the newly named Hamlen-Palm Series. Soprano Denyce Graves performed in January 2019. The series was renamed from the Michael Palm Series in honor of Charles Hamlen, founding director of Classical Action, co-founder of what would become IMG Artists and artistic adviser to the Orchestra of St. Luke's. Hamlen passed away from leukemia on August 1, 2018.
The Hamlen-Palm Series is generously supported by the Michael Palm Foundation and The Hargrove Pierce Foundation.
Photos by Steve J. Sherman
Back to Top