Theater Community Makes Every Little Step Count in Virtual 5K and NYC Marathon
Theater artists, industry members and fans from around the world made every little step count in the 2021 editions of the Broadway Cares Virtual 5k and New York City Marathon, running to benefit Broadway Cares/Equity Fights AIDS.
To ensure the safety of those participating during the COVID-19 pandemic, Broadway Cares' annual event Broadway Run was held virtually for the second year. On August 14 and 15, 90 participants took to streets, bike paths, swimming pools and more to complete the 3.1-mile trek in their hometowns. The in-person Broadway Run plans to return to New York City in 2022.


The event officially began July 26 with a virtual party on Zoom to kick fundraisers into high gear. Ultimately, they raised an impressive $41,879 to help folks around the country have access to medication, healthy meals and emergency services. The top fundraisers were Jake Ryan Flynn from the Broadway Kids team, Ethan Dubin and longtime Broadway Run enthusiast and actor Bruce Sabath.
The Broadway Kids led the pack of 16 fundraising teams with the highest total. Team participants were flowing with creativity while forming their groups, resulting in team names like the Prancing Ninjas of MFF and The 5678's.
All donations were matched by the Morison-Iwanowski Family, up to $100,000, doubling the impact of all who generously lent a hand.
In addition to the virtual event, 12 runners represented Broadway Cares in the historic 50th anniversary edition of the New York City Marathon on November 7. The undaunted runners who took on the 26.2-mile run began on Staten Island and set foot in each of New York's five boroughs on their philanthropic journey, which ended in Central Park.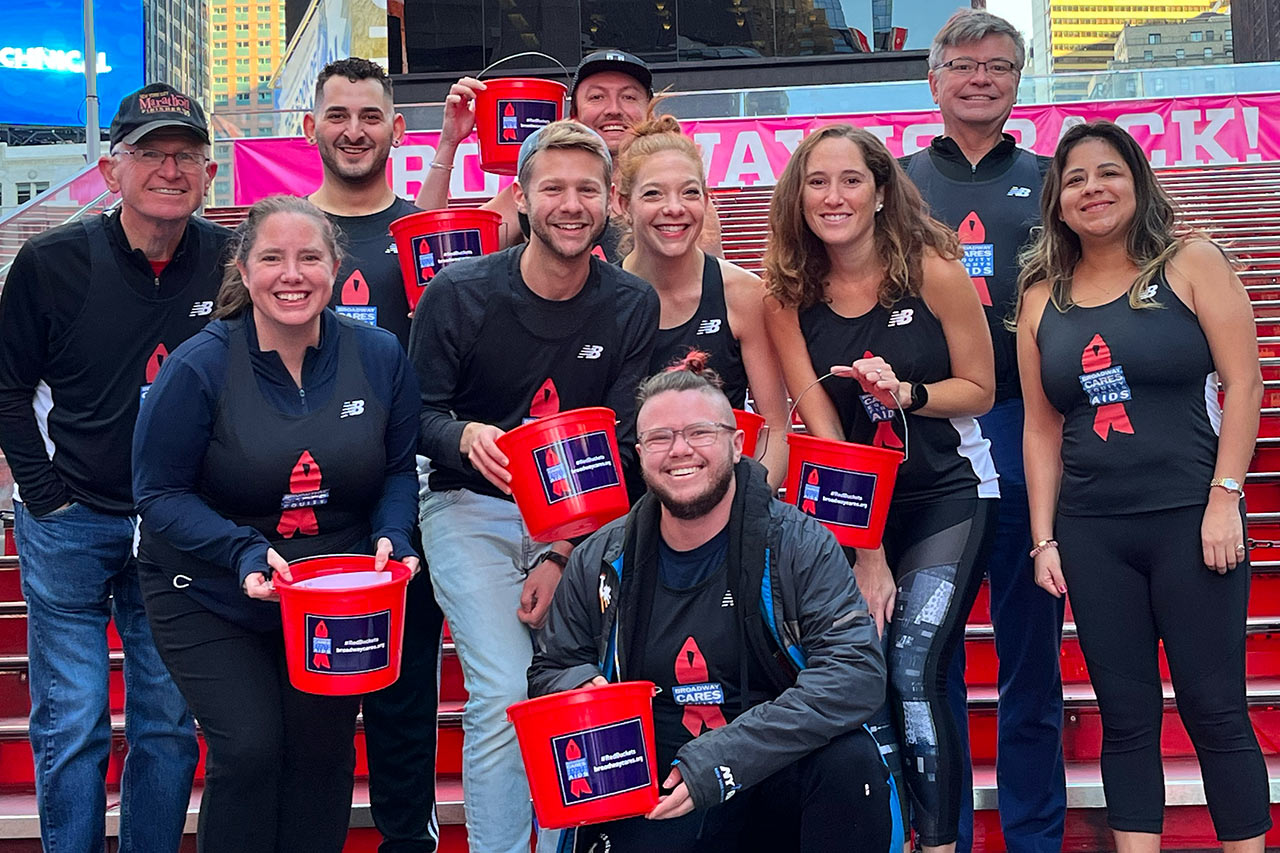 Craig Horsley, Susan Slotoroff and Timothy Roush landed on the podium as the top three fundraisers of the group. The marathoners added $63,761 to the fundraising total for our season of mile-marking philanthropy. Between them and the exuberant Virtual 5k participants plus the Morison-Iwanowski Family match, $205,640 will help folks struggling this holiday season get the food, medication, health care and emergency assistance they need.
Back to Top